They say there are not a lot of places to visit in Chandigarh. But is it true? When I think of going out, I am spoilt for choices. Really? Yes! Because there is something for everyone and for every mood.
1. For when you need to be alone.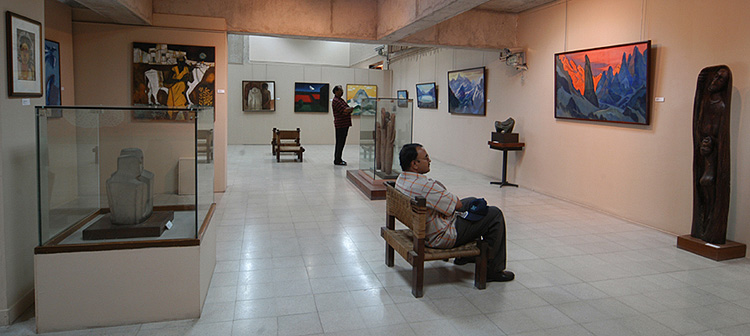 Wanting to be alone is the perfect opportunity for you to explore some new places. Thankfully, Chandigarh is a haven for loners. You could go visit the International Doll Museum or the Government Museum and Art Gallery. These places are really perfect for those looking for some me-time. At the same time, they are really informative and wonderful to look at.
2. For when you need the funnies.
You may not know it, but Tagore Theatre and the Panjab Arts Council are constantly staging plays. Mostly, they are the comedy and guarantee you a good laugh. The sad part? They generally do not get advertised a lot. But you can always drop by once in a while. Rest assured, you are bound to enjoy yourself!
3. For when you are hungry.
Let's face it. Food is no problem in Chandigarh. There are loads of places for you to tingle your taste buds. Right from Sector-35 to Sector-26 to Sector-9, you will find a plethora of places to eat everywhere.
4. For when you are hungry, but broke.
But I understand that eating at all the above-said places is not always feasible. Especially, if you are a student on a shoestring budget, you might want to go for some affordable places. For those times, you always have the Stu-C in PU or the Chinese Market of Sector-15 or the bay shops of Sector-34 that serve lip smacking food at all times.
5. For when you are feeling adventurous.
There are times when you want to do something fun with your friends. Well, there are places for that too. The recently opened Mystery Rooms in Sector-35 is a great place to solve some 'mysteries'. On the other hand, you can also go to the Adventure Zone in Amravati Enclave. There you can indulge in some paintball fun, or climb walls or ropes and do much more!
So, you were saying?