We all know that the city of Chandigarh was conceptualized post-independence, in 1952, as the first Prime Minister Sh. Jawaharlal Nehru's dream city. Consequently, Chandigarh is generally perceived and thought of as a modern and dynamic city, which has nothing to do with the ancient times (Unlike the other historical cities of India).
But have you ever wondered, what was the city like, or rather say 'the site where the city stands', before it was fabricated into the present-day Chandigarh by French architect Le Corbusier? The city has its own share of a rich medieval and ancient history.
The history of Chandigarh spans right from prehistoric times till the modern history. The gently sloping plains on which modern Chandigarh stands today, was in the ancient past, a wide lake ringed by a marsh. The fossil remains which have been found at the site indicate a large variety of aquatic and amphibian life, which was supported by the environment at that time.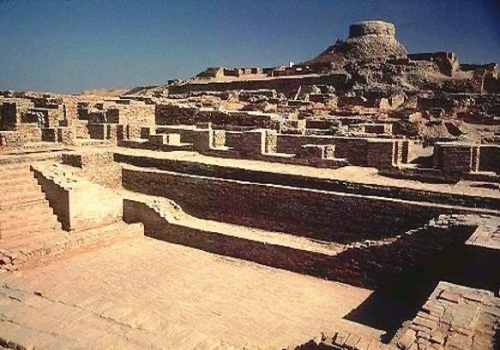 What is even more surprising, is the fact that about 8000 years ago, the area was also known to be a home to the Harappans. In fact, Sanghol, a village about 43 km from Chandigarh is a widely regarded archeological site. The remnants of the ancient Harappan civilization have been found here. Archeologists say that as the site was a part of the Punjab region, it had many rivers nearby where the ancient and primitive settling of humans initially began.
Since the medieval through the modern era, the area continued to be part of the large and prosperous Punjab Province which was divided into East & West Punjab during the partition of the country in 1947. Post-partition, the city was conceived not only to serve as the capital of East Punjab but also to resettle thousands of refugees who had been uprooted from West Punjab.
A unique blend of modernity and rich historical heritage. Chandigarh has something of everything!