For long, people see police as their adversaries. Even the courts say that the image of police is not very good in the eyes of the public. It is a general perception that the sight of policemen scares people instead of making them feel safe. It is because of the stray incidents people hear of corruption and bribery. However, one must remember that these are one-off incidents. There are numerous police officers out there who perform their duty with utmost sincerity. Don't believe me? Then read these testimonials for yourself-
Encounters With Chandigarh Police:
Incident 1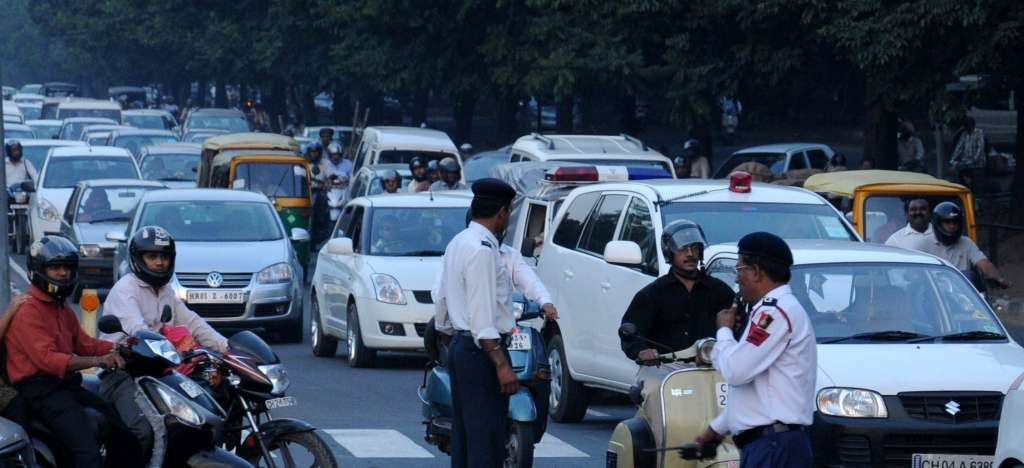 "I was recently going to the University. On the roundabout before the UIET Traffic signal, there was a massive jam because of the officer hours. Suddenly, I saw a police officer who was on a bike get off and he started managing the traffic. The chaos vanished in hardly 5 minutes. I was really impressed especially because he was a policeman but a not traffic policeman." says Neha, a 20-year-old student at Panjab University.
Incident 2
This story is perhaps very famous. It is easily one of the most positive moments from last year. In August 2016, UT traffic head constable Harkewal Singh was on duty. He was at the busy Sectors 18-19-20-21 crossing. Suddenly it started raining as a result of which his shoes got sodden. What happened next took everyone by surprise. Singh took off his shoes, rolled up his trousers and managed the traffic in a heavy downpour for an hour. On being asked about it, he said, "A downpour is no reason for me to stop regulating traffic." Amazing, isn't it?
Incident 3
Rahul Gupta, a 19-year-old student in a private college recalls his own story. "So I am at the traffic park to get my permanent license and we are all getting our token numbers. Suddenly an uncle comes with his son and starts taking the name of some high ranking official. He is trying to get his son a license without having him take the test. The traffic cop sitting there just looks at him and asks him to leave. He tells him even if the Prime Minister calls him, his son will have to take the test to get his license."
So as you can see, there is no dearth of stories of good cops. It is just that our newspapers have conditioned us to read the only negative news. What we read is what we tend to believe. But there are good policemen all around. So let's just not be afraid of them that appreciate them for all the good work that they do all year and especially on festivities when we are enjoying with our families. But they leave theirs behind so that we celebrate in peace.