A Pride Fashion show is being held for people with physical and mental disabilities. This is a moment for people with disabilities to prove themselves and move forward to achieve more things in life. The Pride Fashion show will be held on 23rd January 2017 organized by Social and Welfare Women and Child Development.
Approximately 150 people have applied to participate in this fashion show. The participants are practicing for at least 2 hours a day. Some normal students will be monitoring these people while on stage for any sort of help.
Categories for Pride Fashion show for Impaired People
Age: 3 categories
The fashion show will have 3 age groups
7-17 year
18-30 year
31-50 year
Impairment: 5 categories
Hearing impaired
Visual impaired
Mentally retarded
Cerebral Palsy
Physical disability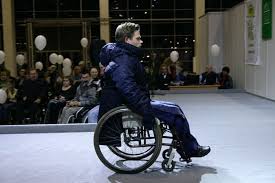 The participants are instructed skilfully on the direction of a walk, face expression, representation on stage. Their walk will be considered as an integral part as they'll have to walk and pose according to the dresses worn and take their positions at a concluding. What actually matters is the way they walk and coordinate with their team members. Participants pull your socks and get ready to dazzle on stage.
#participants#Pride Fashion show#23Jan2017