The lifestyle of people has changed a lot and there is no physical work left in their daily routine. If we are not doing any exercise then in our daily routine we are spending our whole day in front of the computer on the chair. So, for keeping us healthy exercise is very important and Chandigarh has got the tag of the second most fit city of the country after Pune in Survey By Fitness Brand Reebok. This is also a motivational news for all people who still feel lazy and do not get up early in the morning for the exercise.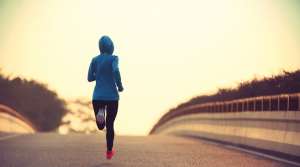 About The Survey By Fitness Brand Reebok. 
Fitness brand Reebok conducted a survey to know about the point view of India about the fitness. In the survey they got to know that around 60% Indian spends around 4 hours in a week on fitness and in the survey, Pune got the first place because people are more motivated toward exercise and fitness. In this survey around 1500 men and women were surveyed across top 8 cities and age of the people who were asked about the fitness was between 20-35 years and they were very focused on the fitness. On the fitness meter, Pune scored highest FitScore and that is 7.65 percent and Chandigarh who ranked second place got 7.35 on the fitness meter. Cities that scored lowest include South Indian cities like Hyderabad, Bengaluru, and Chennai in the FitScore index.
Chandigarh Became Fitness Capital From Diabetes Capital:
Chandigarh has many Punjabi families and as we all know that Punjabis is known for their love for food and that was reason last year Chandigarh was the diabetes capital of India. But this year they got the 2nd rank in the survey after Pune in Fitness Survey. This is the very good news for all Chandigarhians.
Indian people Passionate about food than fitness but this survey shows that now people are turning toward exercise and want to stay healthier and live a longer life without any disease.