DEMONETIZATION

: SHUTTERED DOWN ATM'S; LIMITED CASH IN BANKS

Even after a month on, cash crunch continues due to demonetization in Chandigarh, Panchkula & Mohali. Residents were badly harassed as banks run out of cash soon after receiving it everyday. People who deposited their own money in their bank accounts are now not able to withdraw it. TeamTCB talked to few residents and got to know that few people have not been able to withdraw the money since November. Now, you can image how residents must be feeling, begging bank officials for their own money.

On wednesday, a huge rush was seen outside State Bank Of Patiala in sector-20, Panchkula while around a dozens ATM's in the area did not have cash and were shuttered down because of Demonetization, which is not acceptable. Residents reported that "No ATM in the area has opened for the past three days. It is becoming very difficult to find out where cash is available."

Even in Chandigarh, Residents continues to face the same. After Prime Minister Narendra Modi announced the scrapping of Rs 500 and Rs 1000 notes, the rush at ATM's and banks itself refuses to die down. Majority of ATM's in all sectors are not functioning at all and after a payday, the situation worsened. Some banks have kept withdrawal limit to Rs 4000.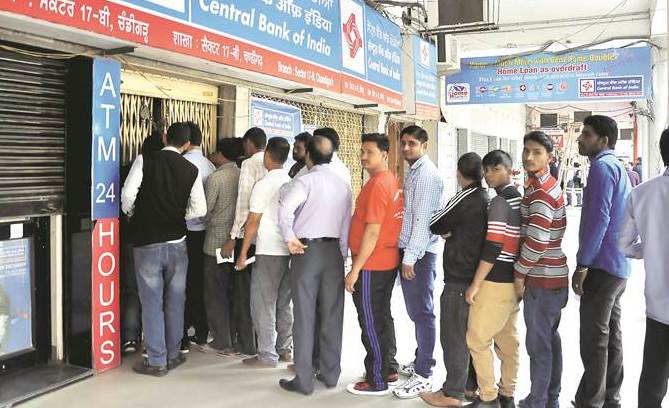 People are struggling to get their own money. Few people came to Chandigarh Branch of their respective Bank from Panchkula to withdraw the money as their home branch did not have the cash but they were sent back to their home branch by the bank officials.
A huge queue was also witnessed by TeamTCB outside Oriental Bank Of Commerce, Phase-11, Mohali. Residents were so annoyed standing in cold for so long to withdraw the money. Fortis Hospitals official were seen distributing free food and water outside the banks.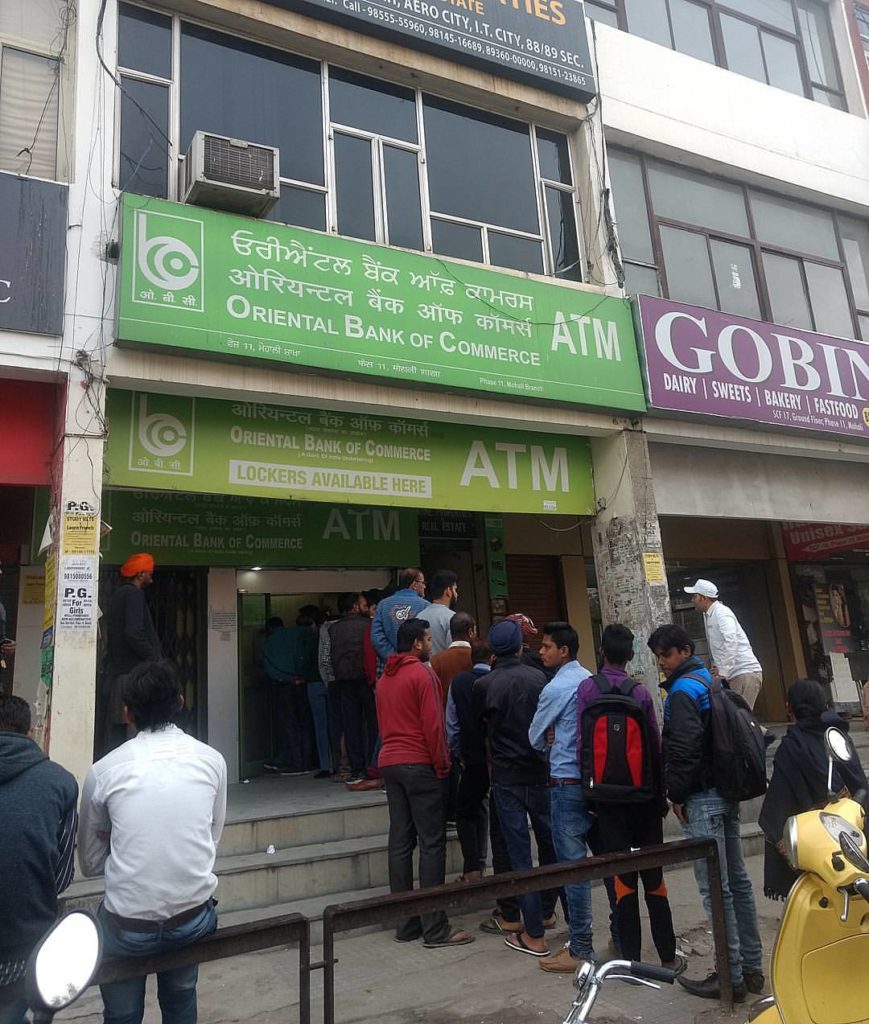 Kudos to them!
We hope this Demonetization scenario will get settled down soon!