At Chandigarh, we have a lot of beautiful parks, gardens, grounds and open spaces. But sans the PCA stadium at Mohali and the Sector 16 cricket Stadium, we still lack a state-of-art sporting arena for the city. Consequently, the Chandigarh fails to host even state and national level matches of sports like football and basketball, leave alone international matches. Sports lovers perish!
Better late than never, to finally fill the void and push the sporting culture of the city, the UT engineering department is gearing up to revamp the Sector 17 Football Stadium and make it into a state-of-art multipurpose arena. Built back in 1960 over an area of 4 acres, the plan is to expand the stadium to 5.4 acres and add a range of new facilities to take it to the international standards.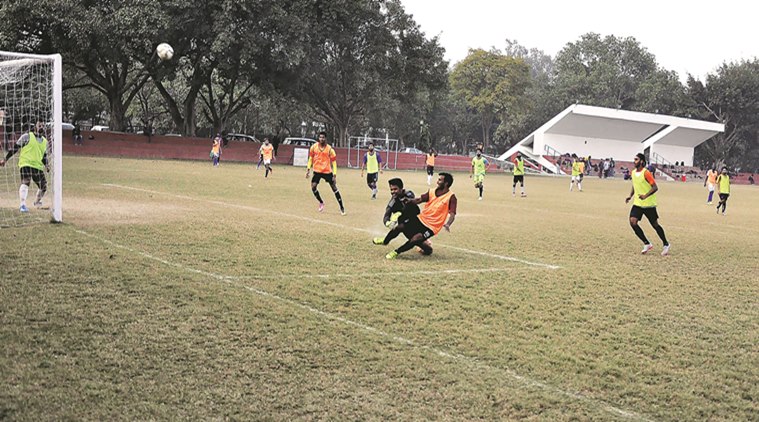 What to expect at the new stadium?
The new stadium, besides having a football field, will have a basketball court and a walking track.
A skating ring and a badminton court will come up, for recreational activity only.
The arena will also have state-of-art underground changing rooms.
New, permanent stands and viewers' galleries will be raised and two giant screens will be put up on two sides.
The stadium will be night-lit and will have floodlights to meet the international standards.
Mostly powered by green energy, extensive solar panels will also be installed at the arena.
Apart from a modern, well-equipped commentary room, there will be a big hall and cafeteria for the players and officials.
There will be three entry gates for the fans, besides having a separate players' entry. Parking lots will also come up.
The plan to revamp the stadium is being mulled primarily to make a place for the local clubs to organize matches, which at present, have to fly to other places for their home matches. As of now, the stadium is in a state of decay, and ill-equipped to host matches of that stature.
The project was first conceived in 2013, but the work could not start back then. But now, the tenders are afloat and the work is expected to go underway from April. The current trainees at the Sector 17 stadium will be allowed to use the ground only till March 31, before the stadium being evacuated for the mega revamp.
Things look great! Let the future of sports in Chandigarh shimmer!!