Today I had the opportunity to visit Ministry of Bar Exchange, Sector-26, Chandigarh. MOBE as it is often called is famous for its unique concept. The prices of drinks here keep fluctuating based on the simple economics of demand and supply. The more the demand, the higher the price and vice versa. There is also a screen here that reminds you of a stock exchange!

First impressions at Ministry of Bar Exchange, Sector-26:
The place looks to set up in a way similar to Shosha-26. However, it is much larger and has a more continuous theme running. You can sit inside the cafe, or go out to the lounge or even sit on the rooftop. This is one of the few places in Chandigarh where one can smoke wherever.
What we ordered:
A famous critic once said that to judge the quality of food at a place, you should sample their pasta. If they have got the pasta right, everything else is bound to be perfect. So is their pasta 'just right'? I'll get to that in a minute.
Scanning through their menu, all I think is that it is a desperate attempt to make it look funny. If you are in a bad mood, it is bound to irritate you further instead of putting a smile on your face.
We ordered a Manchow Soup first after waiting for the waiter for almost 20-25 minutes. Sadly, what we got served was a Hot n Sour and not what we actually ordered. Though I was very keen on pointing out the error to the staff, my lunch party wanted to let it go. Since the soup tasted good, nevertheless, I decided to let it go too.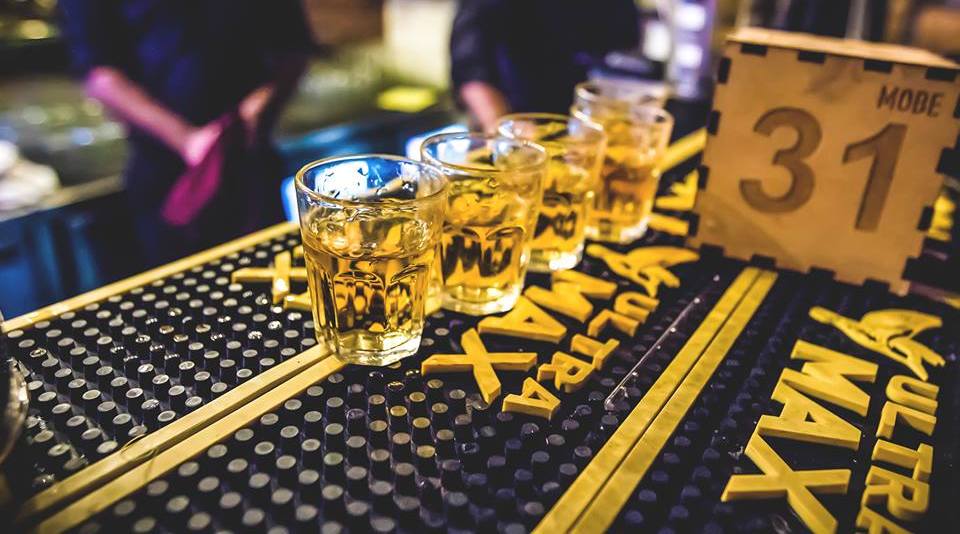 Next our pasta- a Penne Alfredo arrived. It looked very appetising but quantity wise it is far less than what other restaurants serve. Further, there is no bread to go with it! MOBE has to be the first place where I have seen pasta being served without a side of bread. Anyhow, the pasta tasted decent. However, I had a few issues with it. First, the sauce did not evenly coat the pasta. Second, a certain spice was used so extensively in the dish that it wiped the taste of every else from your palette.
As I was waiting for the cheque, I saw that the staff had messed up the order of another table too. Well, maybe they were just having a bad day in the kitchen.
Verdict:
The place certainly seems to be nice for drinkers. But sadly, I can't seem to say the same for foodies. The food is decent but maybe just good enough for a one-time try.
Price points: Rs. 1000 for two including taxes and without alcohol.