February is the month of love so spread love and happiness around you. In the month Of February, the weather becomes pleasant, flowers start to blossom, chilly winds depart. Everything is so loving in the month of February but there are people with lots of stress and depression. To release their stress Chandigarh First Hugathon 2017 is being organised which will definitely bring smile and happiness in the city.
For the very first time, Yo Buddyz presents the Chandigarh First Hugathon 2017 in an association, with Chandigarh Bytes. This weekend brings you to the Hug day of the week. Hug day plays a vital to showcase your love for the other. If you have ever hugged your special one it gives you positive vibes which are simply magical. Give Free Hugs to anybody upload your pictures and be a part of this Hugathon event.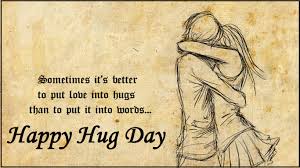 Hugathon 2017 Date & Other Details:
Chandigarh First Hugathon 2017 will be celebrated on 12th February as it is the Hug day and conveying a message to the society that all those who feel lonely are not lonely. You must be wondering what exactly is the Hugathon 2017 about. Well, it is just goodwill to spread love and happiness that we are targeting to achieve on. We provide free hugs to bring joy and happiness in the city.
A hug helps you fight against loneliness and depression. We are targeting 10000 hugs on Sunday, 12th Feb 2017 & we need your support to spread the love & happiness. Hug your friend, your loved ones or unknown person spread the positive vibes all over.
How to participate in Chandigarh First Hugathon 2017
Hug someone known or unknown – click the pics – Upload on Instagram or facebook & Use the Hashtag
#ChdHugathon #Yobuddyz #chandigarhbytes #love #happiness #freehugs #Hugday 
Volunteering
Willing for something more be a volunteer with our team and work for the same. Contact our team for volunteering procedure. Our volunteers will be present at different locations in the city. some of them are mentioned here:
Chandigarh-
7-8 AM : Sukhna Lake
1:00 PM : Old Age Home
2-3:30 PM : PU Campus + Gerhi Route
4-5 PM : Sukhna Lake
5-7 PM : Elante Mall + Sector-17 Plaza
Let's make the world a better place to live in and spread happiness