Pipeline natural gas is now available in the city and PNG service in Chandigarh will be proved to be convenient for the people of the town. This service was inaugurated on 11 November 2016 in the presence of chief ministers of Haryana and Punjab.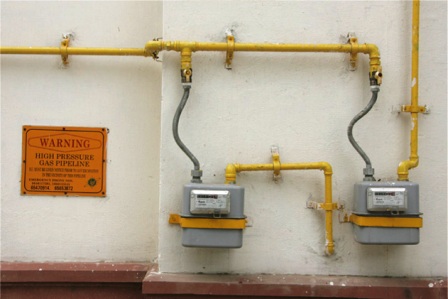 Supply of PNG service in Chandigarh has already started in some of the sectors. According to Indian Oil Corporation and Adani Groups officials, from mid of the month April people of posh sectors 7, 8, 9, 10 and sector 11 will start getting piped natural gas.
Connection on the basis of GPA, Adhar card and Electricity Bill
People who don't have their house registered on their name can also take the connection on the basis of their Adhar cards, GPA and a copy of electricity bill.
Mr. Sanjay Tarat said that there are some conditions for taking connections that you have to follow, If any house has three floors and all floors are on rent then the connection will be registered in the name of house owner only. He said this is done for the company sake to avoid any type of financial problem because people can leave the rented house at any time and then the company would have to face some problems to trace that person if the company would not have his documents available.
Not only Chandigarh but other places like Mohali, Nalagarh, Panchkula and Zirkpur will also get this PNG service. PNG service is cheaper than the LPG and now there is no need of any hassle for LPG cylinders.
Different payment options for connection
There are three options that you can follow for taking connection:
First option:  
In the first option you have to deposit total 5800 rupees firstly and in which 5500 rupees is the security that is refundable amount. 100 rupees is for the application form that is not refundable money.
Second option:
You can also deposit 1600 rupees as security and left 4000 rupees you will pay with bill as 200 rupees installment.
Third option:
The Third option that you can follow is deposit only 600 as security and left 5000 rupees you will pay with bill by paying extra 50 rupees