Chandigarh transport undertaking took around 1 year to launch e-Ticketing system for local routes, but now you can get e-tickets in CTU buses. Last year CTU purchased 1000 Electronic Ticketing Machines for the convenience of passengers and the staff, but unable to launched it for local routes.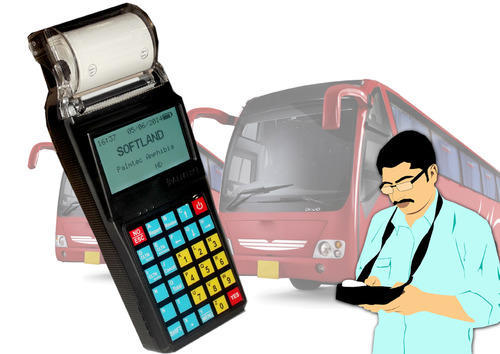 This time Chandigarh transport undertaking has started the e-Ticketing system in around 50 CTU buses. UT VP Singh Badnore launched the e-Ticketing system by printing first ticket and Parimal Rai, Adviser to the Administrator, Amit Talwar, Director (Transport), KK Jindal, Secretary (Transport) and other officials was present during the occasion.
Electronic ticketing machines will provide fully informative e-Tickets in CTU buses on the spot. Tickets will have some things written on it like total amount in bold letters, distance in KM, time of issuance, bus number, ticket serial number, depot name, the number of passengers and conductor id. This system will help conductors because there is no need to maintain a trip-sheet now and all the data will available on ETM and conductor have to synchronize it with the Depot, either at the end of the day or at any time.
ETM will start on five routes:
Five routes are decided to start ETM and these routes are Delhi, Shimla, Ludhiana, Patiala, and Amritsar. All the inter-city routes will be covered firstly and then this system will introduce in city buses. The introduction of e-Tickets in CTU buses is the best step for staff as well as for passengers and it will help to save their time. On the occasion, Mr. Bandore said that administrator should take some important steps to make Chandigarh pollution free and also there should be the introduction of electric buses that will reduce pollution. He also said that to build the image of public transport there should be the introduction of double- Decker buses for bigger roads.