Red FM is an Indian FM radio brand, with stations broadcasting at the frequency 93.5 megahertz. Now it is in Chandigarh. They have already launched itself for a test in Chandigarh in mid of March. But now they are ready to play the super hits for Chandigarhians in their own way. They are going to entertain you with Punjabi tadka and with all desi dhol beats. There efforts to amuse you will surely win your hearts.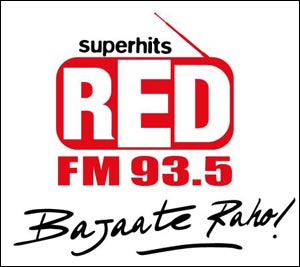 To entertain Chandigarh there are already some famous channels like 94.3 My FM, Big 92.7 FM in the scene and also the recently launched Radio Mirchi 98.3 and now Chandigarh welcomed red FM 93.5. Hope it will get the same love and appreciation like other channels. There are going to big fight among all the channels. But people don't care about the fight, they just want moiré masti masala and they are surely going to get this with 93.5 FM. Yesterday, Red FM launched its first FM in the city with RJ Anubhav, he was live on the facebook page and also introduced new RJs there.
Who welcomed Red FM 93.5 in Chandigarh:
Kaur B
Kaur B welcomed the show in Chandigarh and she made an entry with her beautiful song. She expressed her happiness that she is lucky to be called first on the channel launch in the studio.
Prabh Gill:
Prabh gill also was very happy with the launch of a new channel that will bring all the hits to the city and also sung one of his songs. He urged people to tune this channel.
Red FM launched its new channel with these two famous singers and now Punjabi and Bollywood singer Mika Singh will be coming to Mika Swag Fest on 22nd of April this month on RedFM.