Punjab Election 2017 Polling Dates : The Punjab Legislature is the unicameral legislature of the state of Punjab. The Election Commission on 4th January 2017 announced the Punjab Election 2017 polling dates. Punjab has 117 members in its legislative assembly, directly elected from 117 single seat constituencies.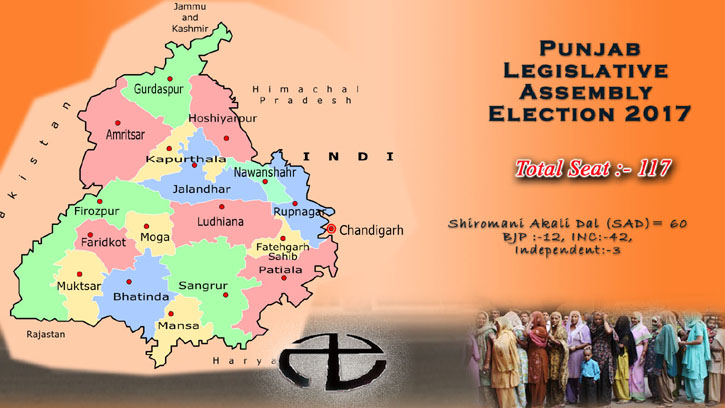 Punjab Election 2017 Polling Dates : ELECTIONS IN PUNJAB
| | |
| --- | --- |
| | |
| Date of Notification |  11 January 2017 |
| Last date of nomination | 18-Jan-17 |
| Scrutiny of nomination | 19-Jan-17 |
| Withdrawal of candidature | 21-Jan-17 |
| Voting | 04 February 2017- In single phase |
The Punjab assembly expiring is due on 18 March.
SEVERAL FEATURES
Colorful voter guide will be distributed to all families. This will have details of polling stations, date and time of polling, ID docs that can be used, etc.
For secrecy, height of the voting compartment has been raised to 30 inches.
The Election Commission will distribute photo voters slip to all voters.
The number of polling stations has been increased.
There will be Voter-Verified Paper Audit Trail or VVPAT.
Candidates will be required to file a no demand certificate. The rules have also been changed. Candidates will have to fix a photograph on nomination paper. They will have to declare that they are citizens of India, not sought foreign citizenship.
The Election Commission is determined to ensure strict compliance.
The Election Commission is discouraging parties from using any environmentally hazardous materials for publicity. We also discourage the use of loudspeakers.
Election Commission will conduct elections in free and fair manner.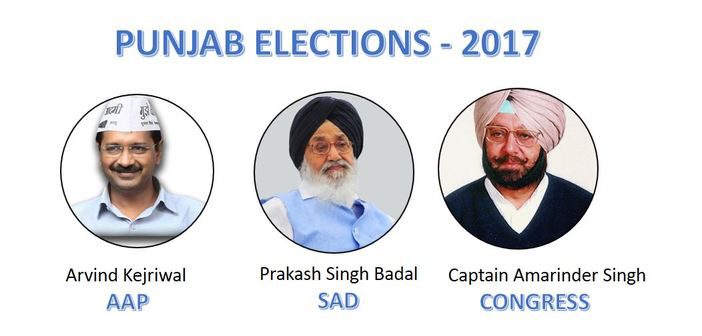 Indian National Congress(INC), Shiromani Akali Dal (SAD), Bharitya Janta party(BJP), Aap Aadmi Party (AAP)  and the other parties will be competing for the Punjab Legislative Assembly. Please make your vote count in Punjab Election 2017. Do vote !!