Six people have arrested for their involvement in betting in IPL cricket matches. Every year accused are arrested due to their alleged involvement in the betting during the cricket season. According to police sources, these six accused were in connection with other associates in Jaipur, Rajasthan where they were making all the betting.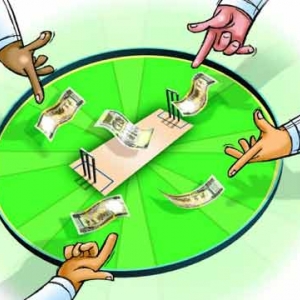 Masterminds of betting:
Robin Sethi, Ankur Aggarwal, Jagmeet Singh, Parth Bakshi, Dheeraj Garg and Mani Sethi who were identified as accused and caught red handed because of involvement in betting of IPL matches. According to the sources accused belongs to Delhi and Dabhwali. Things that police recovered from these bookies like 14 mobile phones,1 voice recording machine, 1 laptop and Rs 14,500. According to the police sources, betting mainly occurs during the matches of Kings XI Punjab, Royal Challenger Bangalore (RCB) and also police said that their main operator has links to Jaipur. All accused were placing bets and over last week they had already placed bets over Rs 5 lakh.
How police arrested them:
Ankur Aggarwal is only a graduate from all the six accused and others are matriculates. This group of six is into match-fixing for over a year and they got in contact with the bookies from Delhi. According to the sources, Robin Sethi is the kingpin of the gang during IPL matches here. This time they have fixed a date to collect the amount of RS 1 lakh from their Jaipur associates.
Police got the news from their sources and then the local police planned a raid at Bollywood apartment. At the time of the raid, all the accused were watching the matches and were trying to connect with other clients, customers, via different phones. This gang never use same locations to fix the matches and they always change their location. Last time they were operating from zirakpur but on that day they manage to escape from there before the arrival of police.