Chandigarh housing board is working on the project to develop a financial hub in The Rajiv Gandhi Chandigarh technology park. Now Chandigarh is going to get its next financial hub as the Chandigarh administration is planning to allot land  to financial and banking companies there. This financial hub will be established on the 123.79 acre land at the IT park.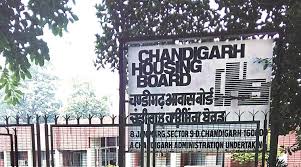 The Rajiv Gandhi Chandigarh technology:
The Rajiv Gandhi Chandigarh Technology Park, also known as the Chandigarh IT Park and this IT complex, providing office space for IT development and creating hundreds of jobs in the process. Firms using the space include IBM and Net-Solutions. The Rajiv Gandhi Technology Park takes up 101 hectares of land adjacent to Sukhna Lake in Chandigarh's east. Infosys Technology Ltd, Wipro Technology Ltd, companies with a good reputation are boosting the finance sector of IT park.
What is the next plan:
CHB new plan for the financial hub in IT park includes many things and also they prepared the plan for its development of the area.
10 sites decided for the construction of housing project there, on two sites there will be the construction of houses of judges and government employees.
These decided sites cover around four to seven acres land and housing projects include a gymnasium, swimming pool, community center and a marriage palace.
The five-star hotel, commercial complex, and shopping malls will also be the part this project and one site is already decided for the construction of the hospital.
Five acres are constructed for the construction of clubs.
According to the sources, this land was previously designated for the construction of the five-star hotels and according to the officials that city already has five-star hotels, so in IT park hotel is required.