City Beautiful is known for its beautiful architecture, greenery and the parks. But according to the recent reports, Chandigarh is getting crowdy day by day because of the urbanisation. In 2000 there was around 32% open land but now only 8% open land left because of increasing urban area. Decreasing Open Land Area In Chandigarh is really the matter of concern.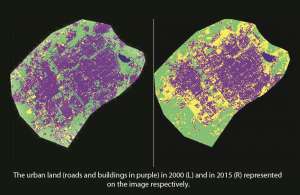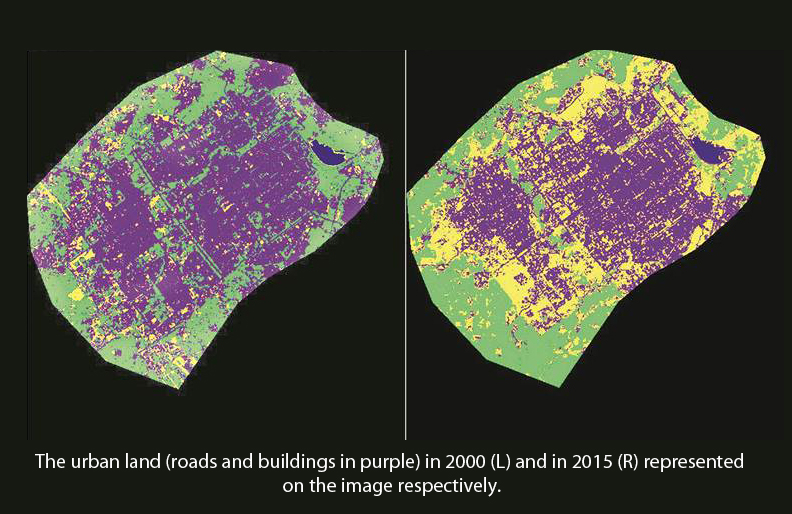 Punjab Engineering Student Did The Study: 
The fourth year BE student at Punjab Engineering College did a study and found some of the remote sensing satellite images. These images were showing that Open Land Area In Chandigarh is declining because of the construction of roads and buildings and their percentage has increased more than 50 percent over the last 15 years. In this study, there is the comparison of four satellite images of Chandigarh that were taken in 2000, 2005, 2010 and 2015. These images were differentiated with the help of software and then they studied various geographical aspects from these images. PEC civil engineer Professor Amrit Singh Sandhu, who guided the study, says that the Chandigarh Administration should stop increasing encroachments in the city and give few project approvals.
What Changes Occurred Here In 15 years:
After 2000 lots of construction occurred here and this led to the decline in the open area. In 2000 the open area in the city was 32% but now only 8% is left.
Many housing projects were completed in this time and most of the construction of housing projects has done in the southern sectors of 48, 51 and 63.
To transform the Chandigarh new shopping complexes constructed here in the industrial area.
The construction of a new ISBT in Sector 43 for the urbanisation of the city but this led to declining open area in City.
According to the Prof. Amrit Singh Sandhu, Chandigarh Administration should not give approvals to development projects easily because this thing can create water and electricity shortage in the future.
What Are The Experts View:
According to the former architect of Chandigarh Sumit Kaur, there is no threat and there is no need to take any strict action. She also added that there is a master plan and they also assured that the city will not face a crisis of any kind until 2031. This plan will help to avoid any type of problems related to electricity and water in City Beautiful. She said that Administration is concerned about the city and they are approving only those projects that can increase the beauty and greenery of the city. She also adds that it is mandatory to fit solar pannels on all houses and building rooftops, occupying plots larger than 500 yards.