Boys always get confused when they go to buy something for their girlfriends because they don't know what they can buy to impress her. When we love someone we want to make her happy and gifts are best ways to express our feelings to them and simultaneously impress her with a beautiful gift. But most of the time boys don't understand that what she would like and they can't even ask her about that because this will ruin their plan to surprise her. So boys don't get confused because we are going to give some ideas to all of you for the gifts that you can give to your girlfriends.
Photo Album and Frame:
Love Bracelet
Anklets:
Customized T-shirt
An Adorable Book
Cute pillow
A mug
Art love: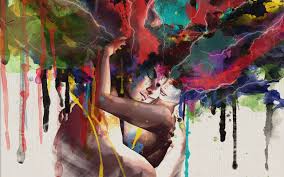 These are some ideas that you can use and hope these ideas will help you. Next time you people will not get confused and your girlfriends will surely get impressed with your idea and will love your gift. Now, I think you got the idea and this will save your time, energy and money, you can relax and spend time with family and friends. Buy gift according to your pocket because a girl that really love you don't bother about the expensive gifts but care about the feeling that is behind your gift.