When we are with friends we use a different kind of language without the care that what other will think. Nowadays different kind of words are famous among youngsters. Today we are going to share about some Jhakass slangs that I think you are already aware of them. Let's see some of the most famous slang words on today's read.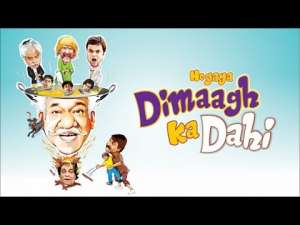 Slang words of Youngsters
Khadd
This is a Punjabi word but nowadays famously used by all hindi speaking persons. This word means to wait or to stop. When someone is busy with something else and want to tell this to other person who is continuously poking him. Then He will say "Oh, Khaad ja yaar konsa teri train chut rahi hai."
Scene
This word is quite common among all the youngsters. This word has two meanings like it is used when you have to stop someone from behaving badly in front of others then you will say "yaar plz sabke samne scene na create kar baad mai baat krenge."  Secondly, it is used to ask about the plan of a friend for doing party, then you will say " Kya scene hai phir aaj ka, chle party ke liye.
Cheapad:
Mostly girls use this word for those boys who stick with girls like a glue. Girls always want to stay away from such boys and if some boy irritating them then girls will say " yaar bda cheapad hai picha hi ni chodta."
Banda or Bandi
This word is very famous in college going students who always designate girls as bandi and boys as banda. They will use these words by saying "yaar uski bandi bdi beautiful hai, jaise languor ke muh mai angoor". Girls will say "kya banda tha yaar, dekha hi ni per usne."
Dimag ki Dahi:
This word is used when your mode is not good and your friend is still irritating you by asking so many questions then you will say "kya yaar pahle hi mood khrab hai, tu aur dimag ki dahi na kar."
Haryalii:
This Word is used by boys when they have to talk about the bunch of girls in code word. They will say  " yaar yahan to badi haryallii hai, dil lag jayega yahan to."
Tota or Bomb:
Tota means a hot, good looking and attractive girl. Boys also use the bomb for hot girls. " kya tota ladki hai yaar bilkul katreena."
Enjoy this yaari with these slangs and make memories for life.