Chandigarh International Airport has become the favourite for all the airlines. Chandigarh is getting connecting to different parts across the world through domestic and international flights. Jet Airways announces non-stop Chandigarh to Jaipur flight from 26th March, 2017.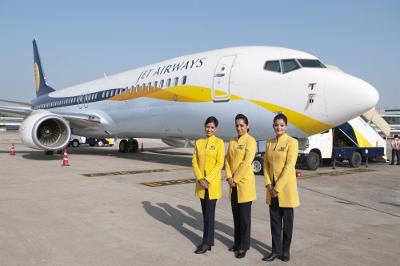 Connecting Chandigarh to Jaipur flight
Chandigarh is ready to travel to the Pink City by air. Rajasthan is a major tourist attraction for all the people across the country. Tourists travelling to Jaipur can travel easily without any long journey hours. Jet Airways announced direct flight to Jaipur from March 26th 2017. Earlier people were commuting through trains or buses but it is made easier to travel by plane. Apart from connecting the Royal City to City Beautiful, it will also help in increase in handcraft business from Jaipur. The flights will operate daily.
FLIGHT PLANS
The flight taking off from Chandigarh to Jaipur will approximately take 1:30 hour and the scheduling of the flights have not been done yet. We'll shortly update you with the plans. Presently there are no direct flights operating from the city to Jaipur so this is a boon for the people who love travelling.
EXPENSES
A one way trip between Chandigarh and Jaipur will cost approximately Rs. 3000.
Earlier people had to halt at Delhi for travelling to Jaipur from Chandigarh and now there will be no halting people could travel directly and explore the Pink City. Jet Airways is launching the first non-stop Chandigarh to Jaipur flight from 26th March 2017. The recent development of Chandigarh International Airport has led to a list of flights connecting Chandigarh to different parts of the country.