When we think of snakes we only fear about their presence in front of us but snakes are having many interesting facts that can surprise you and today we are going to share some interesting facts about snakes.
Interesting Facts Of Snakes
#The word "snake" derived from the Proto-Indo-European root *sneg-, meaning "to crawl, creeping thing." The word "serpent" is from the Proto-Indo-European root *serp-, meaning "to crawl, creep."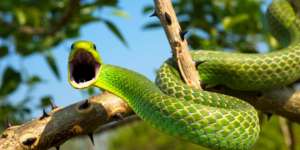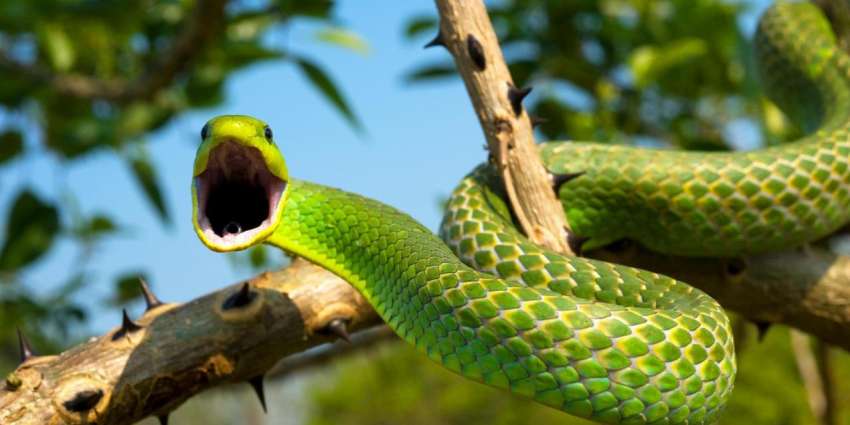 #To make them self-healthy snakes typically need to eat only 6–30 meals each year.
#Snake sleep with their eyes open.
#Prey can not get away from snakes because some snakes have over 200 teeth. The teeth aren't used for chewing but they point backwards to prevent prey from escaping the snake's throat.
#Another interesting thing is that the decapitated head of a dead snake can still bite, even hours after death. These types of bites contain huge amounts of venom and can be dangerous.
#There are some places In the world where snakes don't live and these places are Ireland, Iceland, New Zealand, and the North and South Poles.
#There are around 725 species of venomous snakes worldwide and 250 of these can kill a human with one bite.
#Snakes evolved from a four-legged reptilian ancestor—most likely a small, burrowing, land-bound lizard—about 100 million years ago. Some snakes, such as pythons and boas, still have traces of back legs.
#Some snakes are so clever and to avoid predators, some snakes can poop whenever they want. They make themselves so dirty and smelly that predators will run away.
#The heaviest snake in the world is the anaconda. It weighs over 595 pounds (270 kg) and can grow to over 30 feet (9m) long. It has been known to eat caimans, capybaras, and jaguars.
#The Brahminy Blind Snake, or flowerpot snake, is the only snake species made up of sole females and, as such, does not need a mate to reproduce. It is also the most widespread terrestrial snake in the world.
#The inland taipan is the world's most toxic snake, meaning it has both the most toxic venom and it injects the most venom when it bites. Its venom sacs hold enough poison to kill up to 80 people.
#The amount of food a snake eats determines how many offspring it will have. The Arafura file snake eats the least and lays just one egg every decade.