As we all know that the Chandigarh Snatching and innocent people are facing loss due to these crimes. Today five snatching has done by two motorcycle -borne youths within in an hour. These snatchers have no fear of Police and that is the reason that they fearlessly committing these crimes daily.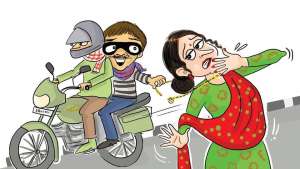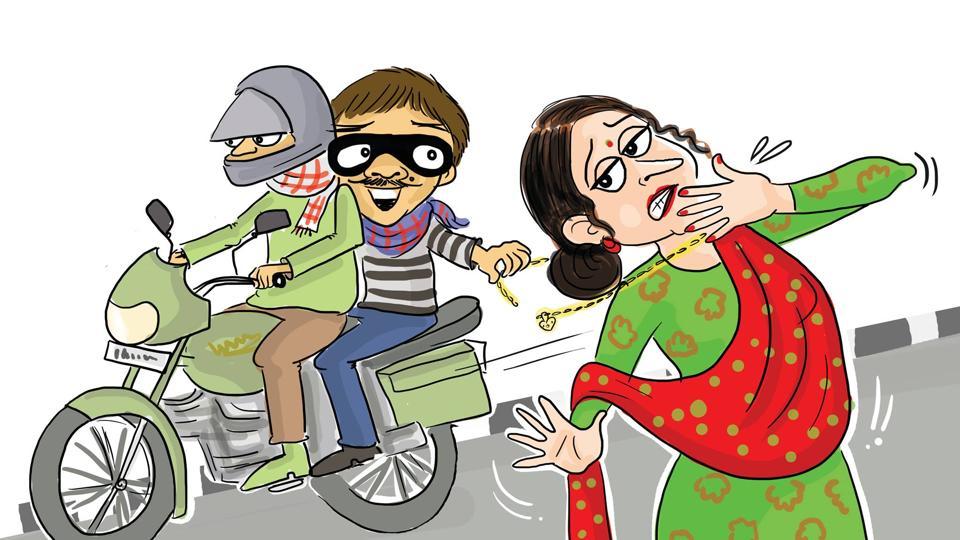 Chandigarh Snatching: Cases That Came In Limelight:
Two motorcycle-borne youths today snatched purse and mobile from five ladies and this occurred within an hour. If youths of Chandigarh will do such things then this will tarnish the image of City Beautiful.
A lady named Suman who is the assistant professor at University at Gharuan near Kharar lost her purse today. The police said the accused snatched a purse containing Rs 1,000 from Suman of Sector 40 when she was returning from the market.
 An employee of HIM Parisar, DRDO, Shakuntla Devi also targeted by snatchers in sector 37 when she was returning from the office, she lost the documents that were inside the purse and her keys.
Saroj Sharma when returning from the market has lost her purse and mobile phone in Sector 40.
 Harjeet Kaur of Sector 40 was the next target of snatchers. She lost her purse containing Rs 7500 and a mobile phone.
Dimple Gupta of Sector 38 lost her purse containing Rs 5,000 and two mobile phones.
These were the five cases that came in limelight today evening and after the statements of victims the police has registered the case under Sections 379 (theft) and 356 (assault or criminal force in attempt to commit theft of property carried by a person) of Indian Penal Code (IPC) at the Sector 39 police station. Police also started their investigation to search all the accused. According to Police, they are searching for the CCTV footage near the crime spots to catch these people.