In travelling from one place to other we have lots of options like we can travel by bus, train, plane and by car and we love to prefer our own car for more convenience. But now new HiWay App in your mobile phones will make your journey easier and charges will also be less. The IT professionals of Gurugram and Chandigarh came up with the app that is based on the cab-sharing concept. HiWay App will make your journey From Gurugram To Chandigarh More Convenient and Luxurious.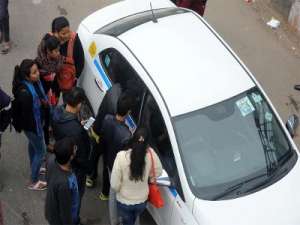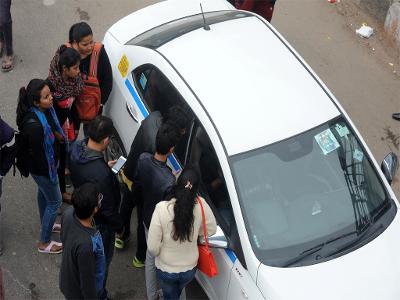 In Chandigarh, it is already available but in Gurugram, it is started on 25 May and this HiWay app that is for taxi services from Gurugram to Chandigarh is no profit, no loss model.
Facilities That You Will Get While Travelling:
When we travel we want it easy and convenient without paying much. So HiWay is coming up with the affordable and luxurious travel option for all of us and the facilities that you can get while travelling is as follows:
This cab service will provide you all with free cab service and you can enjoy your journey by surfing the free net.
Your safety is always the priority because they will provide GPS tracking system.
You can enjoy there facilities like magazines, newspapers, bottles cookies and juices during your journey.
Soon you will able to get female chauffeurs in the cab for the safety purpose because HiWay mobile app developers are planning to introduce it.
There will also mobile phone charging slots for all passengers inside the car.
a customer pays around Rs 3,000 to 4,000 for a trip between Chandigarh and Gurugram in a cab. But when you use sharing cabs then you have to pay Rs 900 per seat.

Availability Of Cab 

In Chandigarh, this app was launchedonn 9 May and at present, only 10 cabs are operational for this service. After this app developers got very good response and then develpers decide to launch this facility on an intercity basis.

The timings for the cabs :

Morning timings for the cab – 5:30 am, 6:30 am and 7:30 am

Evening timings for the cab-  6:30pm, 7:30pm and 8:30pm.

There are also some Pick-up points at Gurgaon are:

Cyber City
Hotel Bristol
IFFCO Metro station
Sikanderpur Metro station
If also want to enjoy the affordable and luxrious trip from Gurugram To Chandigarh just try the facilities of this intercity cab service.