Pakistan who always tries to intrude in India has tried another unethical way to intervene in our privacy with the help of hacking. Yes, this time Pakistani hackers hacked the SAS Nagar Police Official Website. There was one message given by this hacking that India should not Intervene with the KulBhushan Zhadav case.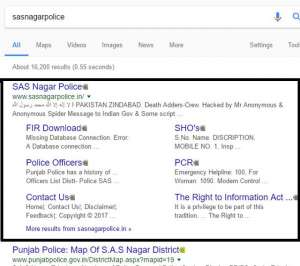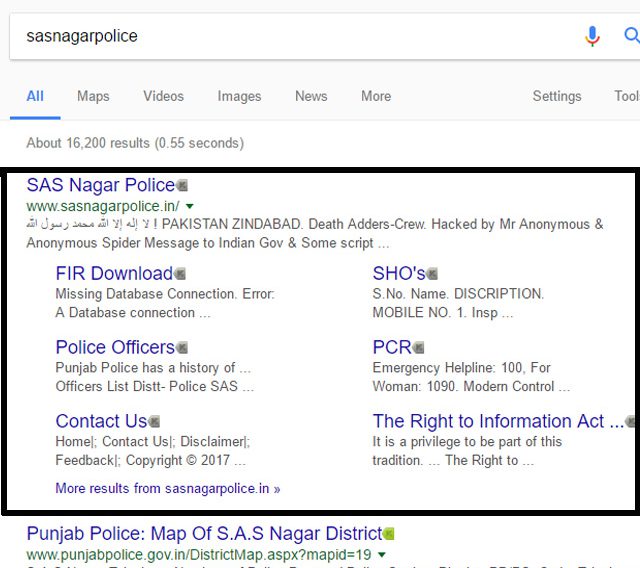 About The Message:
This is not the first time that Pakistani hackers hacked the official websites here in India. Previously, they have tried this many time. Even In this year in April they hacked the official website of universities including Aligarh Muslim University and Delhi University. They posted "Pakistan Zindabad" on the website. This time, they hacked SAS Nagar (Mohali) Police official website and after opening this website there is written that "Pakistan Zindabad". They also conveyed a message through this hacking that India should not intervene in the matter of Kulbhushan Jadhav and also targeted PM Modi and actor Rishi Kapoor In the message. Kulbhusan Jadhav is the Indian national who was arrested in Balochistan, Pakistan over charges of spying for India'Intellegence Agency.
Pakistan Targeting Punjab Again and Again:
Pakistan is targeting Punjab again and again. In last year in 2016 terrorist attacked Air Force base in Pathankot and now they have hacked police official website in Mohali, Punjab. Mohali Police has asked for the help of Cyber Cell to solve this matter.