A new murder case of a rickshaw driver in Chandigarh came into limelight after a similar incident happened in sector 17 some days ago. In Sector 21, Chandigarh near Doaba sweets rickshaw driver found dead. Someone has killed him at night with the help of sharp weapon when he was sleeping. A person who was walking in the morning around 5 AM saw his body and inform the police.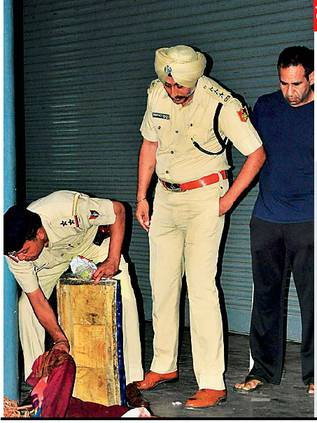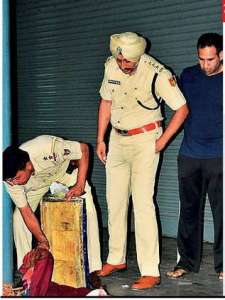 Police arrested one suspect In Sector 21, Chandigarh
Police came after one person informed them about the incident. Police were searching for the CCTV footage to know who was behind the murder, but they found nothing in CCTV footage. They also did the investigation from nearby people. According to the nearby people, a rickshaw driver was sleeping outside showroom from last 8 months. According to the guard, at night when around 2 AM he went to the bathroom then that person was sleeping there.  But in the morning a passerby found him dead and then he informed the police. The similar murder had happened in sector 17 some days ago and now again a rickshaw walla murdered in Sector 21.
Another person was sleeping at a 10-meter distance:
In the investigation, police found that a person was sleeping around 10-meter distance but when they asked him but according to him, he was sleeping and did not hear anything. but police. Police have some doubts on him so they arrested him.  according to the police, the murderer did not want to rob something from him because that person mobile and money was with him only. The reason for murder is not yet found. But Police is investigating this murder.