Want to move abroad for further studies? Here you go Chandigarh is organising Global Education Interact. It is an International education exhibition that brings variety for college counsellors to interact with students and providing with the best counselling. This exhibition will open doors for students with an opportunity to study overseas and attain an international qualification.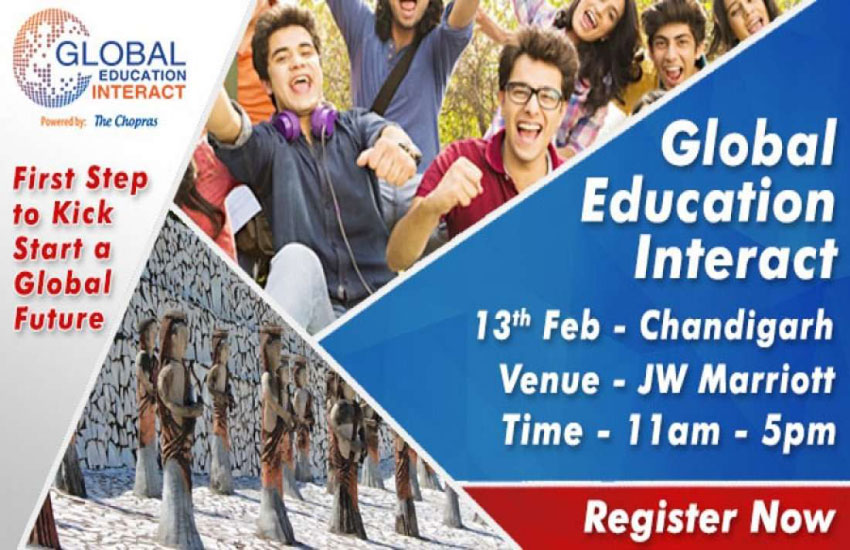 9* Countries, 60* Universities are coming to Chandigarh on 13th February at JW Marriot Chandigarh for Admissions & Assessments for 2017 Intakes
Highlights of the Global Education Interact
Apply to the Best universities around the globe.
Process your application for September intake.
On the spot counselling by experts.
Know about scholarship details.
Get advice for Visa application and education loans.
Why attend Global Education Interact?
At education fair you can meet delegates from across the world from US, UK, Singapore, Australia, New Zealand, Dubai, Canada, Switzerland and Ireland. This event is a golden opportunity to know about Universities that suits your profile the best. The exhibition is organized every year and students wait eagerly to attend it as they get a chance to meet the delegates from different parts of the world under one roof.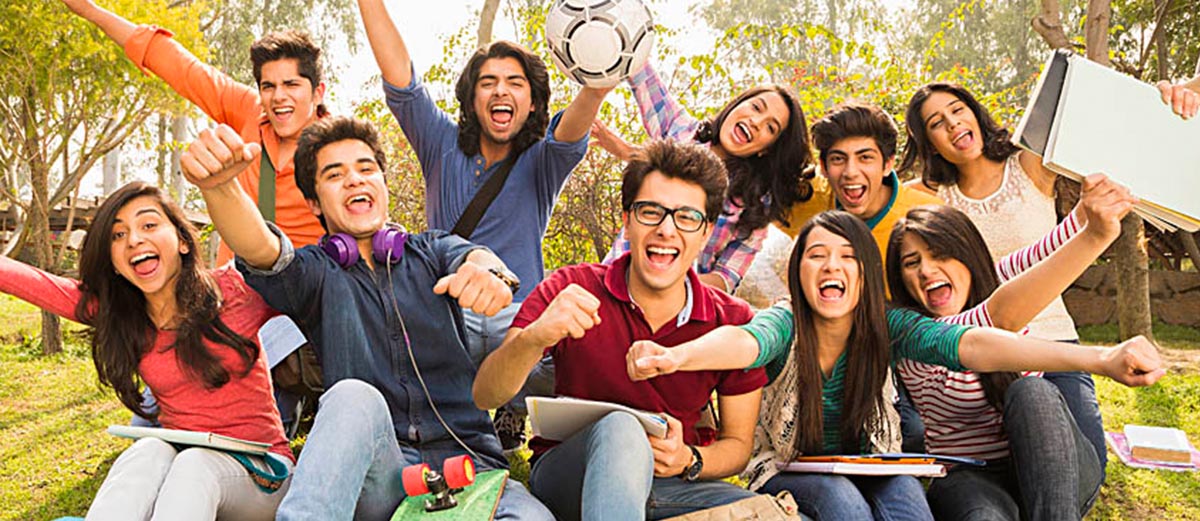 GEI 2017 – Participating Universities in Chandigarh
Loughborough University
Anglia Ruskin University
University of Bristol
Cardiff University
University of Nottingham
Manchester Metropolitan University
Birmingham City University
SIM
NCUK
Navitas
Institute of Management Technology, Dubai
Middlesex University
University of Tasmania
Monash University
RMIT
James Cook University
Deakin University
Deakin College
UTS Insearch
Trinity College Dublin
Cambridge Education Group
Pearson Education
Incase you miss a chance to visit this exhibition you still have the opportunity to experience the same at other cities like Delhi, Mumbai, Kolkata, Lucknow, Jaipur and many more.
Other Information
Date
13th February, 2017
Venue
JW Marriot, Sector 35, Chandigarh
Timings
11:00 am to 5:00 pm
Register yourself for free and study abroad. Special discounts at all venues for participating students FREE ENTRY! Documents Required
Website: http://www.thechopras.com/GEI/