Movie Neerja won many awards and also appreciated by people all over the country. But after one year Neerja Bhanot's family is going to take a legal action against the producers. This film earned around 100 crores and Sonam Kapoor also earned lots of love from critics and audiences.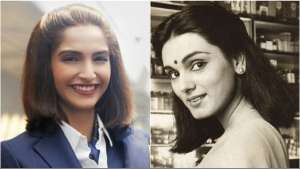 This film won the Best Hindi Feature Film Award. But Bhanot family are angry because filmmakers did not keep their promises and that is the reason family is ready to take legal action against them.
What is the reason behind this conflict: 
After lots of appreciation of movie Neerja, there is the conflict between movie makers and the family of Neerja Bhanot. According to the family, they are not happy because movie makers are breaking their promise to pay around 10% of the box office collection and now they are not giving their share to them. According to the Neerja Bhanot's brother, Aneesh Bhanot they will not tolerate this injustice at all and fight against it. So to take some action against them family is moving toward the Punjab and Haryana High Court.
About The Movie Makers:
Movie Neerja is the real-life-based story of Neerja Bhanot and this movie is made to give tribute to that brave girl who lost her life at the age of 22 for saving the life of passengers on the hijacked Pan Am Flight 73. For her bravery, she got Ashok Chakra award after her death. The Ram Madhvani-directed film was produced by Fox Star Studios and Bling Unplugged and co-produced by Atul Kasbekar. Neerja Bhanot's family wanted to use this money in a noble cause as they used insurance money of their daughter previously. Hope, they will get justice soon.