If you people love cycling then it is really a good news for you because Chandigarh is going to be a cyclist friendly place as UT Government is going to cover the entire city with cycling tracks. Soon in December this year Chandigarh will be 100% covered with cycling tracks. So all cycling lovers just get your cycles ready to enjoy your ride this winters.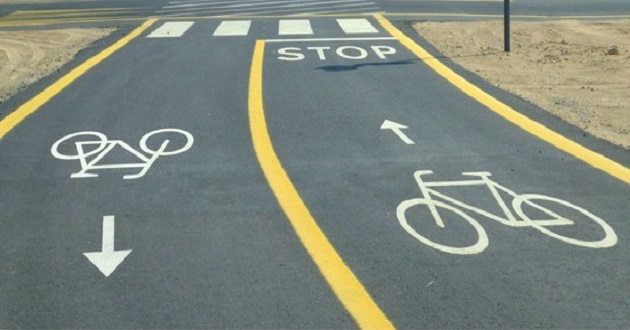 Many cyclists have protection issues and due to this, they hesitate to enjoy their cycle ride on the main road. But soon they would get a cyclist friendly track that will cover the entire Chandigarh.
First phase of the project to cover entire Chandigarh
Engineering wing of Chandigarh administration has started the first phase of the project and the project includes to lay 90 km of new cycling tracks which will cover entire city Beautiful. This planning is done to provide benefits to the enthusiast cyclist. People have some issues related to protection because of that they hesitate to do cycling on the main road and also feel hindrance due to traffic, but now Chandigarh Administration has planned to lay cycling tracks on 36 traffic junctions which will cover traffic lights and roundabouts in Chandigarh.
Places where new cycle tracks will be constructed
After the 90 km, cycling tracks project is finished, Chandigarh will be having 172 km of cycling tracks.The laying of new cycling tracks is part of works to be carried out in Chandigarh under the Centre's `Smart City Project'. The new cycling tracks will be constructed on
Madhya Marg
Jan Marg
Vikas Path
Purv Marg.
The cost of covering entire Chandigarh with cyclist track:
Once the new 90km of tracks would be constructed, the city will have cycling tracks measuring 172 kilometers. Total cost decided for the entire project will around Rs 25cr. In the first phase of the project, spending amount will be 12cr. Officials are hoping to finish the project before December. With this project, the entire city will be covered with cycling tracks. Sources in the Chandigarh engineering department said there were some parts of the existing 82km of cycling tracks which required repairs and maintenance. There are some patches in the existing tracks which we have covered in the current project. These all will be repaired too. There won't be any need to spend additional money on them later on.