Chandigarh Administration has planned to control the pollution by introducing Electric Buses under the smart city project. Residents will soon travel in Electric Bus In Chandigarh as the first bus has arrived here today in Chandigarh. Before placing the order for the electric buses, the Transport  Department had asked companies to ply the bus in the city on a trial basis and Tata Motors had agreed to ply a bus in the city on a trial basis. These trials will tell the effectiveness of these buses.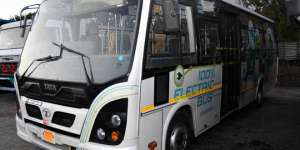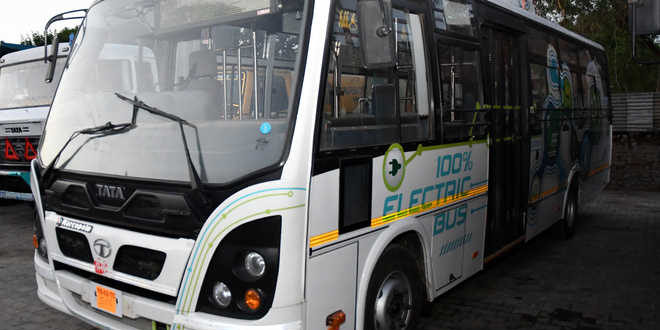 What Feature This Bus Will Include
Electric buses are very much successful on the roads of abroad and now the trial is going in our country in different cities like New-Delhi, Bengaluru, and Pune. These buses have different features that we are going to share.
These electric buses will cover estimated distance of around 150 km to 180 km with one-time charging.
CTU that will convert its existing depot into clean fuel depot for these buses and all the charging arrangements would be done there. Other facilities would also be provided there for these buses.
According to the officials, these buses are totally safer than other buses because these are zero emission vehicle.
All the facilities including AC, public address system, CCTV camera and firefighting equipment everything will be available in theses buses.
Seating capacity: 26 people can seat and around 9 passengers can stand inside it. It is also favorable for differently abled persons.
These buses operational cost is lower than the cost of other buses
 Electric Bus In Chandigarh Under FAME India
The interesting thing about these news electric buses is that the operational cost of the bus was much lower than the usual bus. Different manufacturers have been approached by CTU and these companies have been asked to submit their proposals regarding this project. For this project, the center is providing subsidy under its flagship FAME India (faster adoption and manufacturing of hybrid and electric vehicles in India) scheme. These buses are going to introduce because they are zero-emission retrofitted electric buses.  Electric Bus In Chandigarh helps to reduce the pollution that is increasing due to the increasing number of vehicles in city beautiful.