Just Herbs brand that is known in India for its ayurvedic beauty products has many customers in the international markets too like inUS, UK, and South East Asia.This brand was launched in November 2013 as an online venture ( justherbs.in ) and it made many customers. People love to use herbal products because they believe that Ayurvedic brand will be without chemicals. This time Just Herbs has entered the offline retail space and launched its first company-owned outlet in Chandigarh. It will open its second outlet in Ludhiana.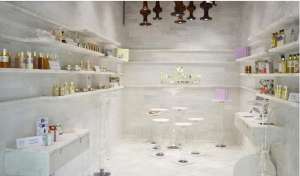 Since 2013, the brand has won several awards including awards from Harper's Bazaar and is the first and the only one to introduce the revolutionizing concept of crowd-sourced beauty products. Its popularity is increasing and it witnessed 144% growth in last fiscal.
Just Herbs And Its retail outlet
As per Just Herbs' CEO Arush Chopra, he decided to enter the offline retail because of the good response of the customers and he said that they believe on us because we are one of the very few natural skincare brands whose products are safe as well as effective. This makes us think that we should reach different cities of India through offline retail and spread our omnichannel across India. He also added that after the response of two stores they will launch 3-4 stores annually and try to expand their business. According to them, Chandigarh is the good place to test this step because of its small size and homogeneity of its population. This first store that is open here will tell us that what would be the response in bigger cities.
Just Herbs has got a phenomenal response from the customers because of its wide range of skin, hair, bath and body products, made from ECOCERT certified organic ingredients. Customers get full safety and they are also known for their effectiveness.
Location Of Just Herbs In Chandigarh:
The maiden retail store of this PETA-certified brand is located in the high street Sector 9 Market of Chandigarh while the Ludhiana outlet will be a kiosk at the Pavilion Mall. Mr. Arush Chopra said that customer feedback and market demand are very important for us this will inspire us to open other stores in the different parts of the country. Their stores interior would be eco-friendly because they have used marble, glass, and wood for it. Hope they will able to attract more customers here.