Drug addiction is very serious problem because it is destroying our youth slowly. Not only people from the fringes of society are addicted but youth that belong to good family also indulge in this. Children as young as 12 years of age are seen to be involved in this drug trade. Last month some girls from Chandigarh were arrested that are involved in drug peddling. These girls came in this business because they were unemployed and want more money to live better life. With unemployment and getting more money, there is also another fact that pain relieving opioids and sedatives are easily available from chemists; without prescriptions.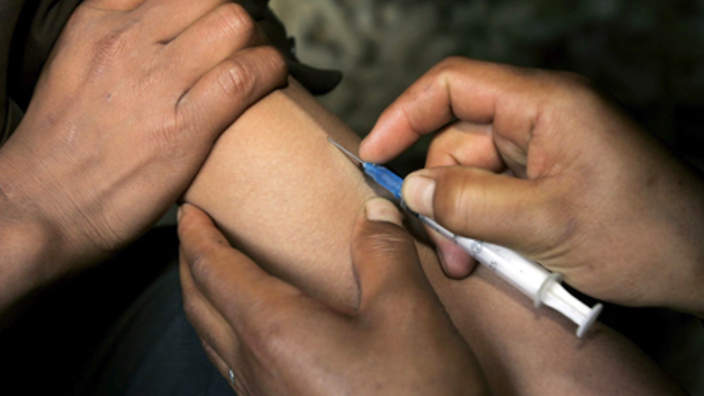 Injectable medicines:
According to the recent police report the injectable medicines that are banned in city recovered from the drug peddlers. Increasing number of cases of these banned injections are showing that drug problem is getting worst and it will kill our youth slowly and our administration is not taking some strict action toward this problem. In 2014 there are around 1834 injections were recovered of banned medicines, in 2016 around 1685 injections were recovered and now in 2017 around 2750 injections are found that was in possession of drug peddlers.
Benefits drug peddlers are getting from these banned medicines
drug  peddlers are getting huge amount from these banned drugs because they get these drugs by paying least amount but they sell these drugs to the victim by charging more. The police report submitted before the Punjab and Haryana high court in February 2017 had pointed out the increase in the substance abuse, particularly of the synthetic drugs in Chandigarh. Police claim that margin of profit is very high as the drug suppliers buy these injections at throw away prices and sell them at much higher rate. according to Police sources sale of banned injections in the city has witnessed an increase with a rise among drug addicts in colonies and villages, who are from fairly economically-weaker background. The banned injections in city are sold at price ranging from Rs 250 to Rs 300.
Den for drugs in Chandigarh:
According to the Chandigarh police that victims are purchasing these drugs from slum area of Chandigarh that include Dhanas village, Milk Colony in Dhanas, Dadu Majra colony, Sector-38 (West), Sector-56, Bapu Dham colony, Manimajra, Mauli Jagran and other outer-inner areas of the city. Many of suppliers here are operating from SAS Nagar, Rupnagar, Fatehgarh Sahib and Ambala towns as adjoining places of Chandigarh.
Places where drugs are manufactured:
According to Police there are some places in Himachal Pradesh where these drugs are mostly manufactured like Manali, Kullu, and Mandi. From there these drugs are supplied to other parts like Punjab, Haryana, Chandigarh and Uttar pradesh.