Leisure Valley comprises of several parks running throughout the city mostly in the northern sectors connected by a stream. The garden is mostly meant for evening and morning walks. Apart from that most of the events are hosted at this specific valley. Another event Frippery at Leisure valley is up to astonish you this winter weekend.

Three students of GGDSD College—Arvinder Singh, Sidharth Arora and Arushi Mahajan have come up with a concept called Frippery. Frippery is a two mega event with an exciting blend of shopping, art and music. The event is a perfect amalgamation of brands from across the nation at City Beautiful. Frippery at Leisure Valley will be held on 11th and 12th February with Associate partner Aashray (Shelter of Hope) and Driven partner Uber. At Frippery there would be around 40 stalls showcasing accessories, home decor, fashion, food, music, art and much more.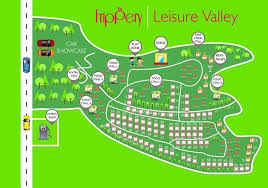 Highlights of Frippery at Leisure Valley
If you love getting clicked here you can experience the coolest Photobooth by Uday Oswal
FoodatU presents its delicacies to you at Frippery with their own hub.
Live act performance by THE MUSIC ROOM at Frippery.
The Red Box, a box full of accessories and lot more, the most amazing collection.
"Always stay Fashionable" at Frippery.
The Art Buffet by Sargam.
Don't miss NAZAQAT at Frippery.
Perfect Furniture by Log Art.
Double happiness is food by BAJIRAO KITCHEN.
Sarika Craft bazaar, the most amazing variety of craft products.
Turquoise by Rachit Khanna.
 

FRIPPERY gives you an opportunity to experience all these under one roof. There will be many other stalls like The VideoWala, Pur Voda, Uncle Jacks, Herman's House of Art, Bon Nourriture, Cheese Box, Nabobs. Chandigarhians Frippery at Leisure Valley is a fair which commences with shopping, carried forward with eateries and concludes on a musical note.
Wake up Chandigarh just two days to go. Away from the hustle of the city Frippery ready to give you an experience into the greens. Book your weekend with Frippery two days of shopping, fashion, music and fashion on 11th-12th February at LEISURE VALLEY.