Boxer Sawan Gill's story seems like straight out of a Bollywood movie. Seven years ago he started boxing. At first, he competed in the 40 kg category. Then every year the weight category kept increasing. Seven years until now when he finally competed in the 91 kg category.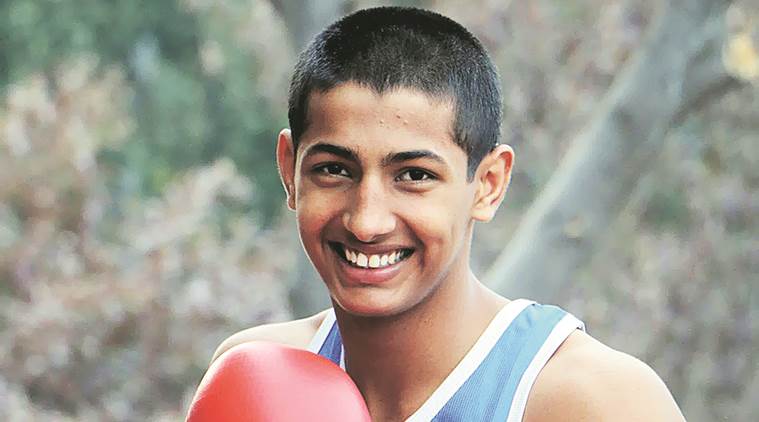 But that is not all. As soon as Gill boxed in this category, he also became the National champion. That's right. The last five years saw no youth nationals for boxing in the country. Why? Well, mostly because of internal politics and red tapism. But 2017 is different. India held its first ever All India National Youth Boxing Championship. It was organised by the Boxing Federation of India in New Delhi. And this was all the motivation Sawan Gill needed to come out on top. He defeated Himmat of Services 5-0 and was crowned the champion.
Gill shares his experience with me. He says that the last couple of months were difficult. He has been training intensively and the results are for the country to see. Gill trains at the Boxing Training Centre in Sector-42. All of 16 years, he has an interesting anecdote to tell. He tells me that earlier this month he had lost to Himmat in the School Nationals. This takes me by surprise and before I can ask he replies- "I trained extremely hard after my loss. A win over a Services boxer has surely helped me boost my lost confidence." he smiles.
His smile still has that childlike innocence despite his tall frame. He is 6'2 feet tall and a student at S.D. Public School, Sector-32. "I have been gaining weight and this also one of the reasons why my category keeps changing year after year. But I have learned to adjust. I am just happy that this win has guaranteed a spot in the National team and I will be attending the National camp," he shares before he signs off.
Well, talking to him surely leaves one inspired and confident that this young pugilist will surely leave a mark.
Good luck, champ!