We all are eagerly waiting for the most important week of the year. Valentine week is marked as the attribute to Saint Valentine to celebrate love in its purest form. This week is to help the dreamy lovers to achieve their love of life through the plan of Valentine week leading to Valentine day.
Boys get your pockets warmed up because women are hard to please and to make them feel special is quite difficult. Know the list of the Valentine week 2017 and surprise your ladies with unique creative unusual gifts.
The special Valentine Week 2017 starts from 7th February to 14th February:
7th February: Rose day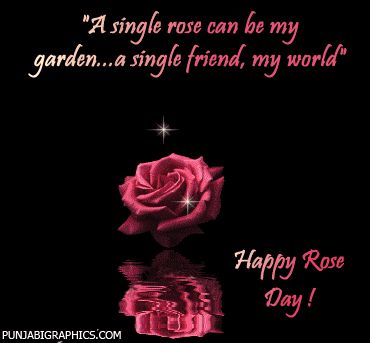 Rose day is the beginning of the Valentine week. On this day people give a rose to their beloved and take them for a surprise date or so.
8th February: Propose day
This is the second day of the special week. People generally propose their other half and pamper with other gifts.
9th February: Chocolate day
On the third-day people offer chocolates to their beloved and expressing their love. Chocolates are the best way to pamper your girl.
10th February: Teddy day
After the sweetness of chocolates, it's time for some cute teddies which almost every girl loves. This is the key to every female heart. So go ahead gift your girl a teddy to create your magic.
11th February: Promise day
Promise day plays a very crucial role in this week because on this day the couple promises each other for being in their life forever and be with them in every situation.
12th February: Hug day
Hug day is very important to feel the warmth with each other and expressing your never ending love for each other.
13th February: Kiss day
To turn your day into a romantic expression a kiss is really eminent. This encompasses your relationship to keep up that spark within you.
14th February: Valentine day
Valentine day is recognised and celebrated worldwide as a special day for lovers. People confess their feelings for someone special in their life or propose marriage to their beloved.