Chandigarh will become India's first city to have only women manage all public parking lots and this will be done under a smart parking system project. To implement, this idea and bring smart parking here Chandigarh Municipal Corporation has chosen Mumbai-based Arya Toll Infra Limited for this project.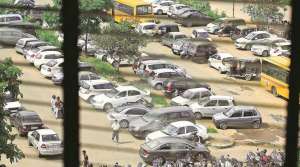 Now soon you will be able to see women who will manage the public parking lots. Many people crack lots of jokes about ladies that they can not drive or park vehicles properly but this initiative will show that women can do anything efficiently. In this initiative around 200 women would be hired as parking managers.
Chandigarh's Smart Parking Lots:
Chandigarh will soon be going to get the smart parking system under the joint initiative of the Chandigarh Municipal Corporation and Arya Toll Infra Ltd and this will be very helpful for the residents. This project is going to amend all the 25 parking spaces and sector 17 will get multi-level parking system. This system will control traffic and also residents would be able to get parking spaces easily. There would be a new app that will help people to pay parking charges and they can also book parking space online.
Women Can Be Efficient Parking Coordinators:
The women attendants will manage all 25 parking lots in markets in different sectors of the city, as well as multi-level parking in Sector 17. The timing decided for their duty will be from 7.30, am to 9 pm. After 9 pm, men would manage the parking lots. Around 200 women will be hired as parking coordinators.
According to Sandeep Bhora, the project coordinator of Arya Toll Infra company that they will take care of the safety of women coordinators and for this, they will install CCTV cameras. All the parking lots would be under CCTV surveillance. They will also form an internal Whatsapp group for entire staff and if anybody is facing any type of problem then they can contact immediately and quick action will be taken.
Pink Parking Lots:
According to Sandeep Bhora, the project coordinator of Arya Toll Infra Women are able to handle all kinds of situations well and this ability makes them good managers. City beautiful is best in infrastructure, greenery and also provide safety to women. This is the reason they are going to start this kind of pilot in the Chandigarh because it is comparatively safer for women than other cities. In this parking there would be spaces designated as "pink parking spots" and they would be parking areas reserved for women drivers.
Cost Decided For The Project:
The cost has decided for this project and this joint initiative of the Chandigarh Municipal Corporation and Mumbai-based Arya Toll Infra Limited that has been allotted the Rs 14.78 crore parking contract. For the last one year, the parking lots have remained without contractors, causing losses to the civic body. The specific date of the launch is yet to be announced.