Students of Chandigarh University in Punjab's Mohali ended their protest in the early hours of Monday, Sept 19, over a woman student allegedly recording and sharing "objectionable" videos of other women students. This happened after the university administration assured that their demand for a fair probe will be fulfilled, said the police.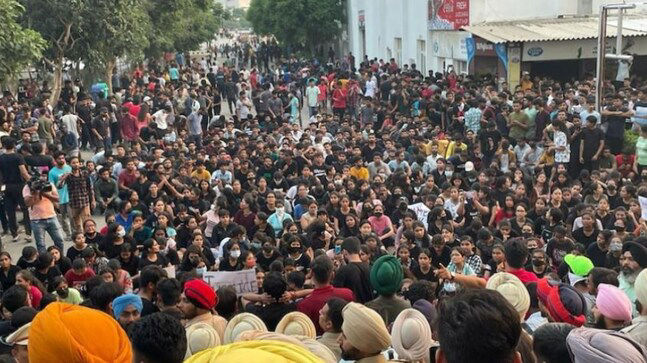 The university on Monday suspended two wardens for negligence and also declared holidays till September 24.
Further, it formed a joint committee comprising students and senior functionaries to address certain issues pertaining to hostel timings and other demands of the students, sources in the varsity said.
What Did Mohali Police Said About The Protest
"They (students) ended their protest at around 1:30 am," Mohali Senior Superintendent of Police Vivek Sheel Soni said.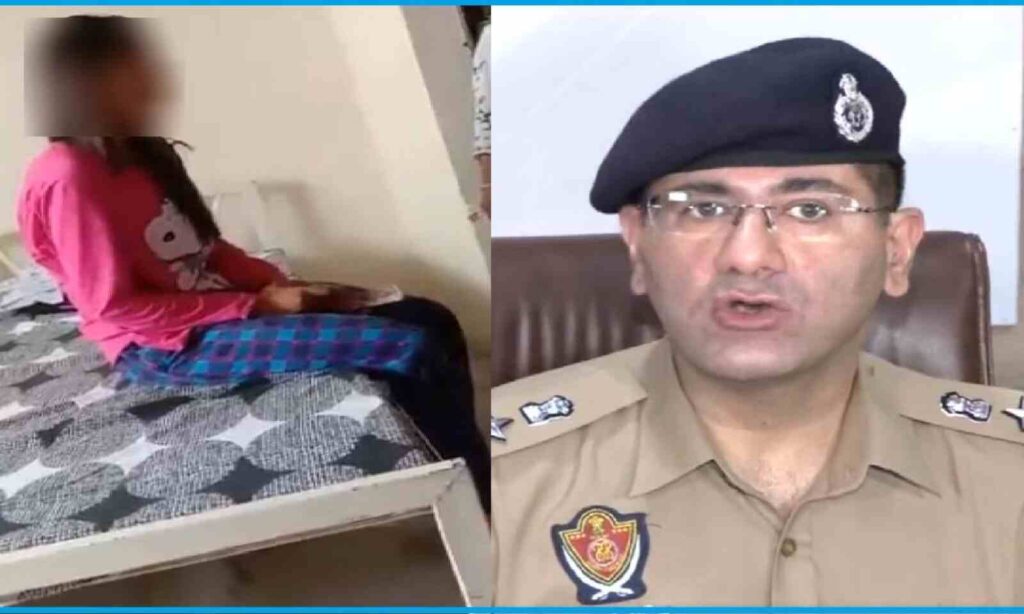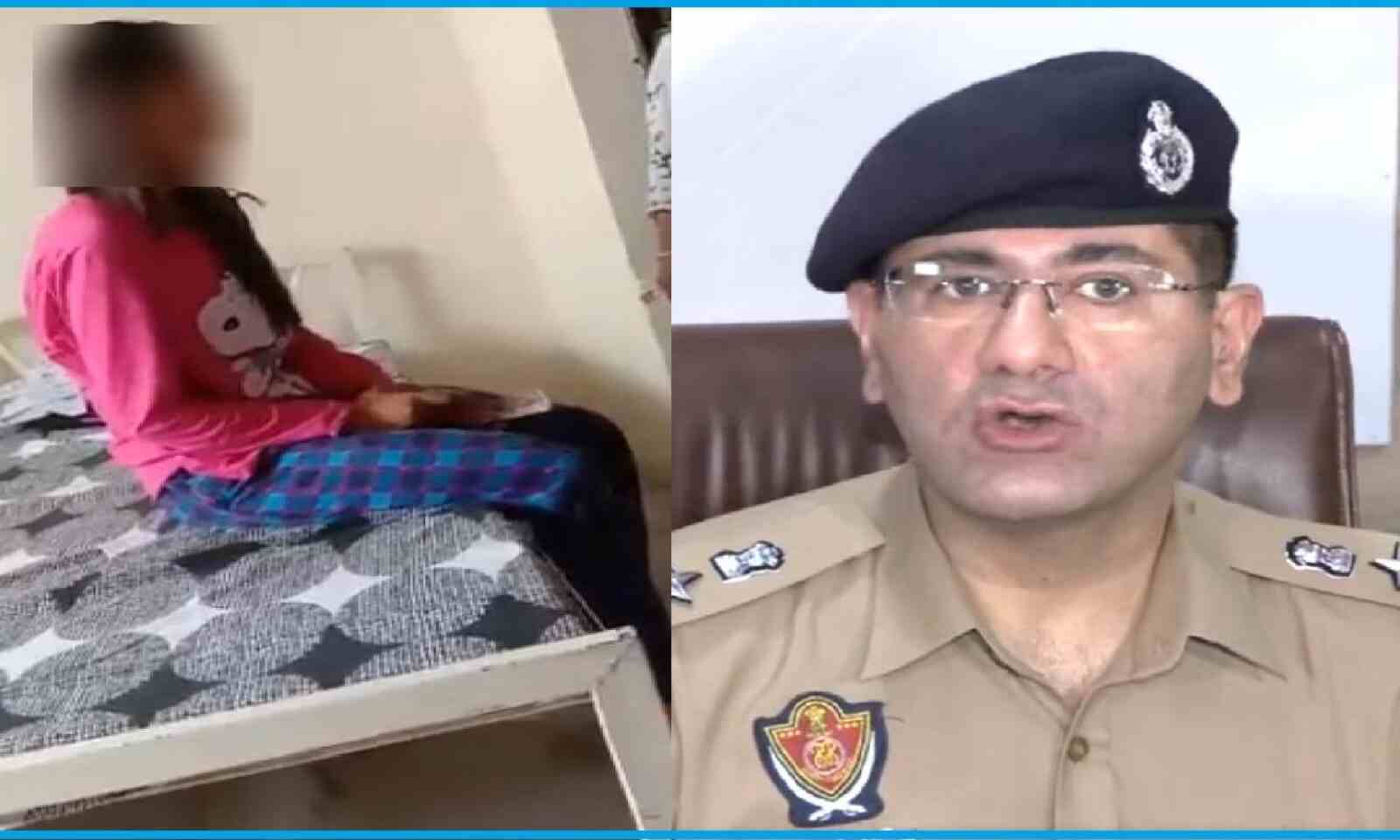 He told reporters that a special investigation team headed by a senior police officer will be formed to probe the case. An FIR under Section 354-C (voyeurism) of the Indian Penal Code and Information Technology Act has been registered in the matter and further probe is on, police said.
Chandigarh University To Remain Shut Till 24 Sept
The university will be closed till 24 September, and two wardens have been suspended for negligence over the matter. On Sunday, the police had confirmed that they had arrested three suspects in the case.
We shared every insight about the incident on our Instagram page. Please go through our Instagram post as well.

Recent Tweet By Chandigarh University Authorities
The university in a tweet said, "We are always with our students, be it their academic aspirations or their safety and well-being. We will leave no stone unturned to live it upto this commitment towards our students."
The 3 Demands Accepted by CU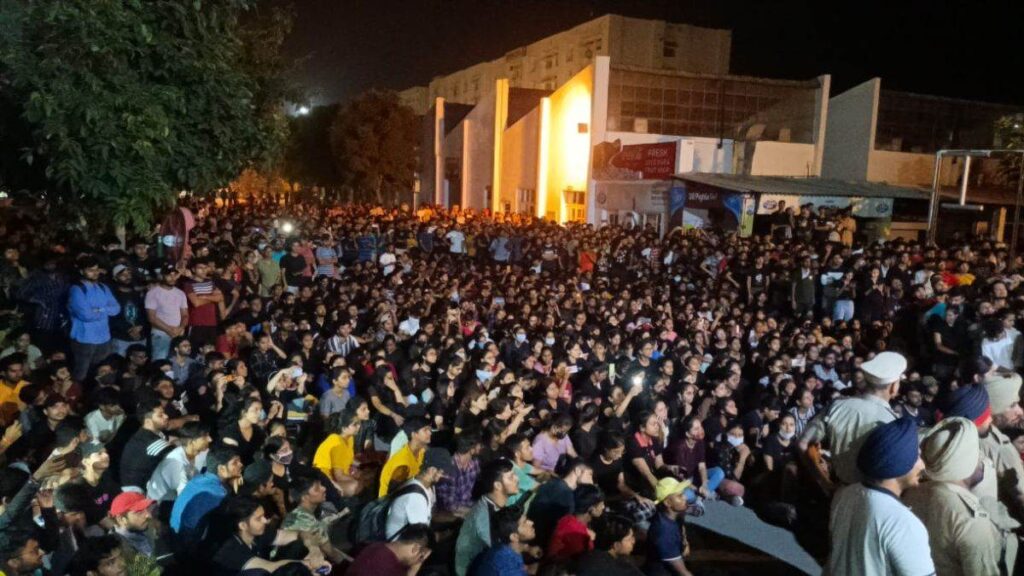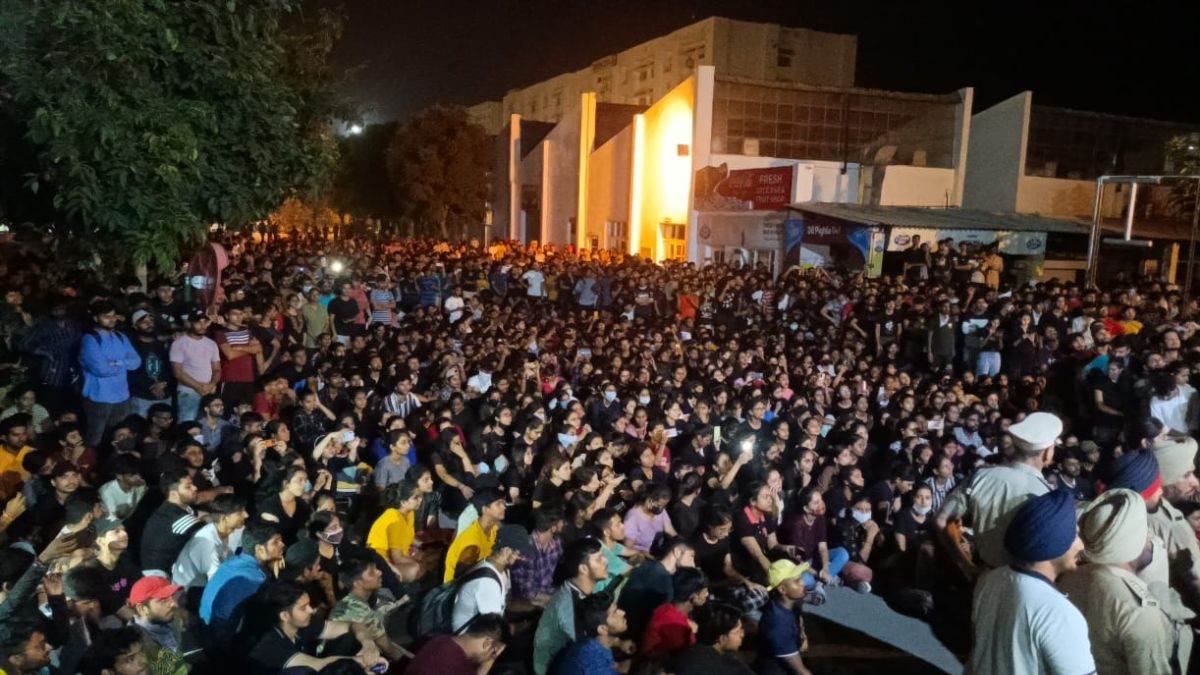 Three demands of the students that have been heard and accepted.
1. A 10-member committee of students will be given updates in the case.
2. The WARDEN of the hostel – where the incident happened – would be suspended.
3. A checking of the girls' hostel would be done.
Here Are The Latest Updates About The Protest
The stir ended at 1:30AM on Monday after the assurances from the concerned authorities at the Chandigarh University. The university will remain closed till September 24.
3 people – a girl student of the varsity and two men – have been held so far in the matter amid huge public anger.
A third accused was held on Sunday night in the case – a 31-year-old man from Shimla. This was after a 22-year-old girl student and her 23-year-old friend were held.
No suicide attempts took place.
A couple of girls fainted that are in good health now.
CM Mann ordered a high-level probe for the case.
Our Request To You
Amid all this, we request everyone to kindly don't fall for any rumours. Let the truest of information come in front of us. Most importantly, we wish all those videos get deleted as soon as possible and no one downloads them.
Don't share them and delete them even if you come across any. Lastly, trust the student committee that has formed to ensure the safety and protection of its students.
For more such important information and updates, do follow us on ChandigarhBytes.