We are grateful to live in this country, our country is not totally perfect but still, we get freedom and opportunities here. The credit of all our freedom and peace goes to our brave troops who are deployed on the border and getting bullets to protect us. Indian authors have written many books or literature about the sacrifices, challenges soldiers are facing from their day to day life, and many more stories about their bravery in the wars, but no one has done any analysis about this on a bigger platform.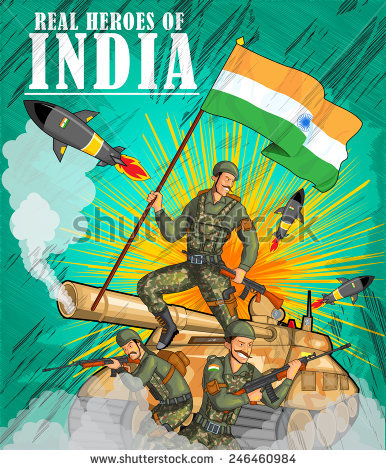 In January 2017 on the launch of book "Be Lag Lapet" UT Administrator VP Singh Badnore has called for a literature fest that should be devoted to armed forces personnel. Badnore said that defense literature fest is an ideal platform to share the sacrifices and experiences of defense personnel. The country never organizes any exclusive fest on the defense literature but now Chandigarh is going to organize India's first defense literature fest on 27 October 2017. Many famous authors, defense experts, and retired army officers are going to take part in defense-fest.
The reason to organize this fest is that defense literature should reach common man and there should be the discussion between country's intellectualists, army officers and our youth about defense literature. This fest will be bigger as Jaipur Literature Fest that had held in January 2017. To organize defense literature fest, Chandigarh and Punjab governments will play a great role and also take the help of retired army officers who are residents of tricity.
Defense Literature Fest
Place: Chandigarh
Venue:      –
Timings:    –
Famous Defense Literature by Indian authors
There are famous literature books written by Indian authors:
Himalayan Blunder ( Brigadier John Dalvi)
Fakhr-e-Hind (Hanut Singh)
Pakistan's Failed Gamble: The Battle of Laungewala (Colonel Anil Shorey)
A Soldier's Diary: Kargil, The Inside Story (Harinder Baweja)
Siachen: conflict Without End (V.R. Raghavan)
Operation Parakram (V.K Sood)
Death was not painful (Dhirender Zafar)
India-Pakistan War of 1965 (SN Prasad)
Defense literature fest is the perfect place for all to manifest their love and respect to soldiers who live and die to serve our Motherland.