The Chandigarh Administration has decided that they will make City Beautiful cashless and for this, they will introduce cashless transactions. They have announced that from next month there will be no acceptance of money above 2000 at any Chandigarh e-sampark centers for payment. So, this is to inform all residents of Chandigarh that from August 2017 there will be no payment above Rs. 2000 will be acceptable via cash.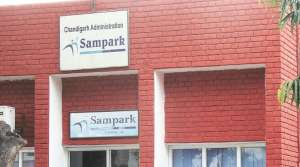 Chandigarh E-sampark Centers:
In Chandigarh to provide various services, there are around 18 e-sampark centers, 11 e-sampark kiosks, and 14 gram sampark centres. The e-sampark centres handle issuing birth and death certificates, online and offline payment of electricity, water and sewerage bills, booking of tube wells for irrigation, open-space and community hall bookings, tax payments, deposit of value-added tax (VAT), e-filling of VAT returns, sale of stamp papers and stamps, sale and receipt of Chandigarh Housing Board forms. These are the various works that are handled by these centers and to make them cashless there will no payment with cash above Rs. 2000 from next month.
How They Can Make Payments:
To make e-sampark centres cashless Chandigarh Administration has decided that there will be no payment via cash and from next month people can do payments more than Rs 2,000 through:
18 % GST on Online Payments E-Sampark: 
There is another news for the Chandigarh people that from now they have to pay some extra bucks because of GST on making an online payment above Rs. 2000. It is informed that 18% GST will be added to the online payments. This is the another addition to the sufferings of the common man because if they will opt online payment then they have to pay extra money as service tax. People of Chandigarh can pay their bills online but for online payment at e-sampark centres, they have to pay GST. Online payment can help them to save their precious time and also help them to not standing in long queues for making payment. But to save tax they have to stand in long queues. They can make payments through demand drafts and with cheques to save extra bucks that they have to pay in online payment. People who will pay with debit or credit cards at e-sampark centers will not be charged any extra amount of tax.