There is a good news for Chandigarh that it became India's number one city to have 100% water connection. Chandigarh Administration is working so hard to make it perfect city and this hard work results to get the first position and to have 100% water connections in every house of the City Beautiful.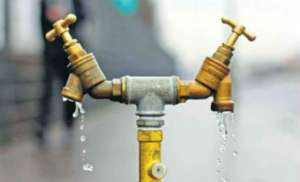 Under Atal Mission for Rejuvenation and Urban Transformation (AMRUT), more than 2.10 lakh households have been provided water taps and this is the great job done by the Administration and MC. They also working so hard to provide water connections to every village that is under the topography of the Chandigarh.
Progress Of Smart city plan in Chandigarh
UT Administration with the Municipal Corporation working day and night to fulfill all the projects that are under the Smart City Project and also they increase their pace to achieve their targets. The Urban Development Ministry has sanctioned Rs.6,272 crore for Chandigarh Smart City, the highest of the 90 smart cities so far approved.
Under the Smart City plan, Chandigarh has constructed 50 kms of cycle tracks. Another 40 kms of the cycle track is being built at a cost of Rs 18 crore.
Chandigarh is also building smart parking at 25 locations so that more than 50,000 vehicles can be provided a parking space in the city.
Installments of LED street lights on the road.
The Union Territory will start retrofitting Sector 43 at the cost of Rs 4,500 crore. This project will start at the end of the financial year.
To check the progress of various projects in the 29 states and Union Territories Minister of Urban Development and Housing & Urban Poverty Alleviation M Venkaiah  Naidu has reviewed the progress. Senior officials of Chandigarh administration were present in this review meet and various projects in Chandigarh under smart city missions are also discussed in the meet.