Hello Coffee & Culture Crazy People! Are you looking for a new place to hang? Visiting these theme cafes of Chandigarh is a way to add creativity to your otherwise boring weekends. Unwind and lazy around like a snuggly bear here at these fabulous small yet cozy theme cafes in Chandigarh. These places will bring some joy to your otherwise mundane life.
1. Cup & Kitaab
This cafe in Mohali is a happy hunting ground for all book lovers. A perfect place for ambiverts to sip and stir the stories. Here you will always have an option for either being a part of a story or just being an observer from a cozy corner. You can volunteer and socialize at their weekly chai pe charcha intense debate discussions or through the plethora of open mics, art, and yoga workshops hosted there.
Where: Phase 10, Sector 64, Sahibzada Ajit Singh Nagar, Punjab 160062
2) The Chai Brewery
The Chai along with the sutta kind of cafe in the heart of sector 34. Amazing place to get kadak and garam chai with pakora while enjoying live music and playing board games.
Where: SCO 134,135,136 first floor, Sector 34A, Chandigarh
3) TAC – The Art Cafe
The Only Art theme cafe in Chandigarh. This cafe not only just allows you to hang your art on their wall but also teaches how to draw, paint, and more for free to their customers. They have a dedicated painting table at the back where you can grab some art supplies and let your creative juices do the miracles on the paper. You are always more than welcome to take your masterpiece home or make it an addition to their beautiful art wall.
Where: Bay Shop No. 266, near Chandigarh Sweets, Industrial Area Phase I, Chandigarh
Read more about it here: Read, Doodle, or Paint at this amazing The Art Cafe near Elante
4) Brooklyn Central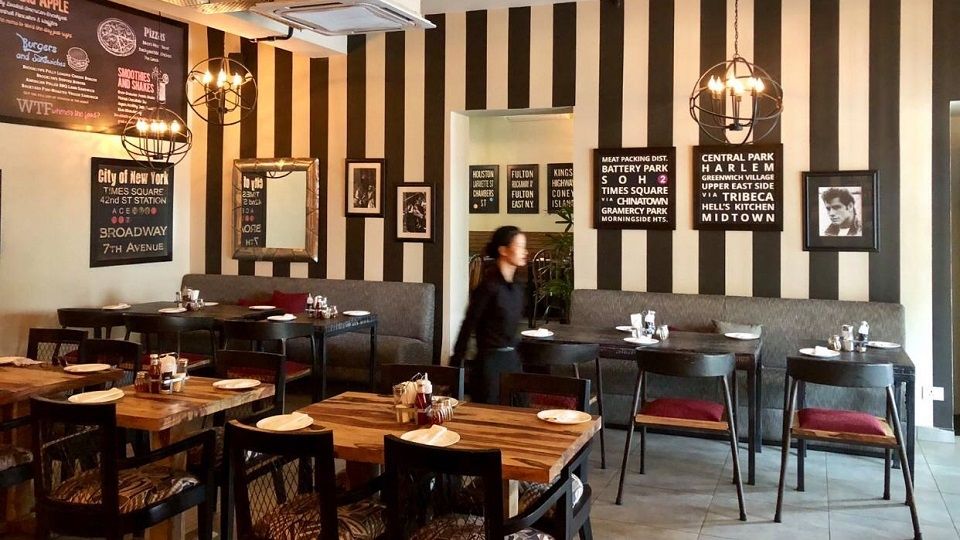 This is the only American Cafe in Tricity. Known for an American style chic decor and its wide selection of menu. With a wonderful indoor and outdoor seating area, rough and ready ambiance with great food, this cafe is the most visited place in Chandigarh. While you are there, don't forget to try their amazing Jersey Style Chicken Barbeque Burger.
Where: Elante Mall, 178-178A, Purv Marg, Industrial Area Phase I, Chandigarh
Coal Depot Complex, 10D, Sector 10, Chandigarh
5) Café Nomad
As the name suggests, this is a cafe for Nomads, Travellers, and wayfarers from all around the world. The Cafe's theme is all Travel and is the cousin cafe of Backpacker's cafe, sector 9. They are known for serving authentic Lebanese cuisine. The cafe's cuisine might get a little heavy on your pocket but every bite is worth the penny. The add on is the nicely done up décor which put Café Nomad on the list of best theme cafes in Chandigarh
Where: 1914, Sarovar Path, Sector 7-C, Sector 7, Chandigarh
6) Books N Brew
Opened almost 10 years ago, this cafe started the book cafe culture in the city beautiful. From supporting local artists from all categories of arts to selling handcrafted merchandise, this cafe is the place where it all started. The customers here are not only paying for their awesome coffee and fries, but also they are paying for the hospitality and the craving to be part of the culture they have successfully created.
Where: SCO 8, 1st Floor, Udyan Path, Sector 16 D, Chandigarh
So, What are you waiting for? call your friends and Plan a Cafe Crawl. Also, Don't forget to follow us on Instagram @ChandigarhBytes