You will get many people around you who do wastage of food daily and many of us don't care about this but in our country, there are many people who go to bed hungry. So try to make good habits and don't waste food. If you also have a bad habit of wasting food then try these things to replace this habit.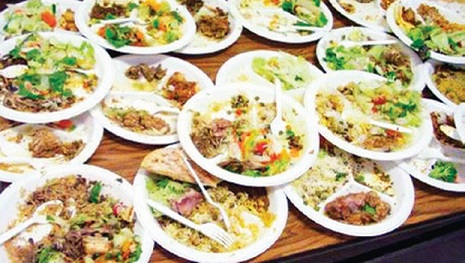 Try to have leftovers:
If you don't want to eat leftover food then doesn't throw it to the dustbin, store it in the fridge and have it to next day. Never throw your food if you don't want have given to someone needy. if you are wasting food then try to improve yourself.
Ask your belly first:
Some people don't like to store food and they don't want to have it next day. if you are also in such category then try to make food according to your hunger, don't prepare in excess. Otherwise, you will throw it.
Donate food scraps
Many farmers happily accept food scraps for feeding their pets like pigs or also use to the compost heap. To find farms near you, check out one of these resources. You can also compost in the backyard.
Share your food:
Always try to share your food with your friends, with this you can taste many dishes and also you will be able to finish your food in sharing.
Think before you shop:
Many of us don't think before shop and buy many thinks without thinking. Always prepare a list and then go for buying and always try to stick with that list. This will save your time as well as your money.
Feed your garden:
You can convert your food scraps to the compost that will be very useful to your kitchen garden. Everything from uncooked vegetable scraps to fruit peelings, tea bags, coffee grounds, eggshells and small amounts of paper and soft cardboard can be home composted.