No one wants to be around the boring person because there "say no to everything" habit will always repel others. They are not energetic to do anything. If you also have the tag of boring person then try to remove this by adopting some exciting hobbies that can make you attractive as well as a lively person. You should adopt some good hobbies to stay energetic in your life.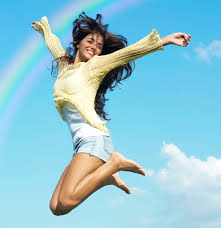 Good hobbies to stay energetic
Travelling:
Traveling is the best way to experience different things in our life. When we go to different places and meet different people, we feel more energetic and get happy. Boring people don't have anything to share, but when you travel to one place to another you experience many things and then you want to share them with others.
Own a pet:
When you will own pet like a dog, then you have to get out from your room to take your pet out. When you will go to the park with your pet you will be able to make many friends there. This habit will make you healthy also.
Join a yoga class:
Some people don't want to do anything, they spend a whole day in their home or only follow their daily routine like from home to office and office to home. They don't talk much, don't laugh and not even make friends. There are many reasons behind this type of nature like some time we are so shy to talk to others, we have a lack of confidence, unable to share what we think and feel anxious when we talk to others. Joining a yoga class would be helpful for those people; this can make them healthy and confident.
Reading hobby:
Sometimes we don't talk to others because we feel that we don't have knowledge about the particular topic on which discussion is going on. To enhance your knowledge you should read more books, newspaper that will update you and you will able to participate in discussions.
Play any team sport:
Team sports always help you to enhance your personality. You learn many things from a sport like how to work in team, discipline and learn to cherish moments together. if you will adopt some good hobbies to stay energetic, this will change your life and you will start loving every moment of your life with any tension.