You all have heard this "Opposite always attract" and girls and boys always get attracted toward each other by their qualities. Today we are going to share about some qualities about boys that girls like in them. Qualities that make guys more attractive and appealing to girls.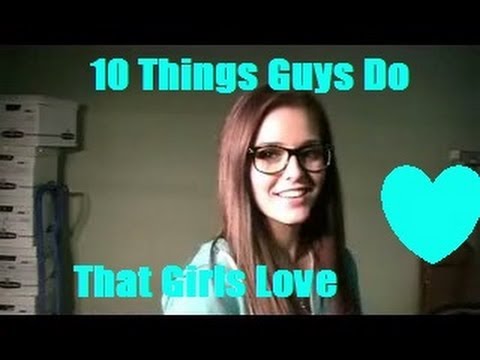 A guy having confidence:
Girls always like those boys who are confident enough to face any situation in life and stand by her like a supportive pillar.
Matches her comfortable level:
Girls love to be with those boys, with whom they are able to match their comfortable level. Love those boys who are serious about life, but live every beautiful moment with fun and joy.
A guy with a proper gait:
Girls never like a guy who has a lazy walk and not a good posture. Guys always attract girls with their stylish gait and with big, buff and broad shoulders.
Like sporty guys: 
Sporty guys are always appealing to the girls, most of the times girls don't like that particular game but like that guy who is playing that game.
Sing a beautiful song:
Singers and guitarist boys also make girls crazy. Girls went crazy when someone impresses them with a song or by playing guitar.
Humorous guys:
Girls never attracted toward a lazy or boring person, who always stay serious, even in a funny situation, Because all girls like humor.
Intelligent guys:
Girls also like a person who is intelligent, like ready to answer anything that is going to ask from him. A guy who has capapibility to impress others in any situation with his intelligence.
Like a guy who keeps his words:
Girls like those boys who keep their words and also keep promises. A real man always does what he said. If he is not doing he is weak and girls always like a strong guy.
Guys who pamper girls:
Girls love to being pampered by a guy not always but with gaps. Girls also love to have random gifts, not very much expensive gifts, anything that guy can afford. A single rose given with lots of love can make her crazy.
Rude guys repel girls:
Handle girls with politeness, because your rudeness can make you repellent among girls. So always be polite and soft to girls. These are the things that make guys more attractive and appealing to girls.