Sukhna lake a beautiful reservoir is the inseparable part of the Chandigarh. The planners of the city gifted it a beautiful lake and its tranquil environment help to relax many people. This man-made lake was created in the year 1958. People enjoying doing there Water sporting activities like boating, yachting, and water-skiing.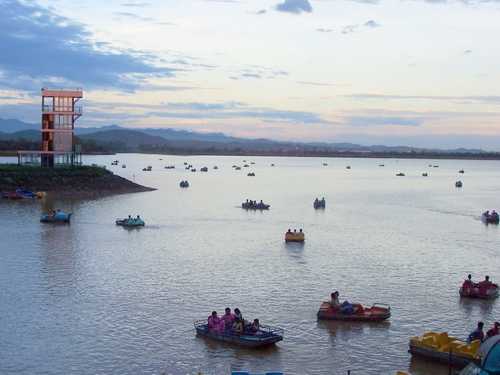 But now Sukhna lake is fighting for survival because of weeds that are spreading to the mankind water body and everyone is missing its glorious past. But now Panjab University has offered an idea to commission for starting a laboratory to find out all possible ways to conserve this creation of Corbusier. Sukhna lake will get free from weeds and sludge with the help of this laboratory set up.
Solutions to clean Sukhna lake:
Microbiology department of Punjab university has suggested some solutions improve the health of the water body.
In Sukhna Lake weeds are a problem from September to February and from March to August. This Lake spreads over 25.42 km and every year, weeds are removed manually by the administration. According to them certain microorganisms and microbial enzymes can be developed to remove the weeds.
Some non-toxic chemicals and micronutrients, which can help in the reduction of penetration of light in the lake and also help to increase dissolved oxygen. Increased level of oxygen will help to suppress the growth of weeds.
The number of useful microorganisms in the water can be increased. This should restore the lake.
They also gave suggestion to built a stone wall around the lake to control erosion, because this also helps in the weed growth.
Deployment of a full-time expert should be there to track the growth of weeds and other vegetation and a lake authority set up.
Most of the times there is the excess accumulation of nutrients in the form of organic matter in the lake. Nutrients near check dams should also be controlled.
Hope the famous tourist destination in chandigarh sukhna lake will get free from weeds and sludge soon.