Traffic and vehicles are increasing in the tricity and this is leading to the traffic rule violations and crossing the red light is the most common violations that are committing on the city road. Again the city witnessed a hit and run violation and this time Police constable injured in a hit and run case in Chandigarh.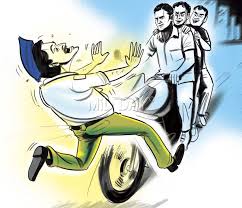 What was the incident?
In this hit-and-run case UT traffic police got injured because of the motorist who jumped the red light, and rushed away from there, this incident happened near transport light point in sector 26. According to the sources, the victim, Constable Jai Parkash, was on duty and  a car hit him that was coming from the grain market side and jumped the red light and sped away towards the Railway light point.
How the constable rescued:
Constable Jai Prakash rescued by Head Constable Naresh Kumar who was on duty at the light point. When he saw the incident, he rushed toward the victim for helping him. After that injured constable was taken to the PGI in the private vehicle. According to the police that at that time they were unable to note down the registration number of the car, but police have registered a case.
Untraced Hit And Run Cases In Chandigarh:
The number of hit and run cases are increasing and according to the reports around 353 hit and run cases in Chandigarh are untraced from 2012-2016. Mostly after every accident police register the case but unable to trace the accused. Safety of the common man should be the first priority and administration should have some strict action to teach a lesson to the person who rashly drives their vehicles.