Sukhna Lake is the famed tourist attraction in Chandigarh. Tourists visiting Sukhna Lake are mesmerized with the beauty of the place. Souvenir shops are there are various places in Chandigarh for the tourists to carry memories along. There is plethora of items at this shop to take home.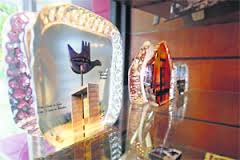 Multicolored tiles, Jigsaw puzzles, cushions, mugs, handy metal, wooden key chains, t-shirts with the message 'I Love Chandigarh' are available at Souvenir shops at Sukhna Lake. The walls are decorated with reproduction of paintings of Le Corbusier.
Badges, paperweights, notepads depicting the rich heritage and diversity of Chandigarh are also up for sale. For the children piggy banks and jigsaw puzzles are also available at these shops.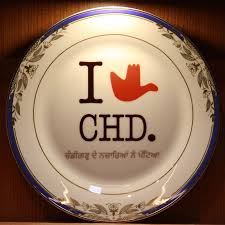 Other Souvenir shops are at Rock garden and at Le Corbusier Center Sector 19 Chandigarh. Tourists these are the shops were you can shop something special of Chandigarh with a message I Love Chandigarh.
# Chandigarh # Sukhna lake # Souvenir shop # Shopping #