Sector 17 is the heart of Chandigarh and it is known for shopping and entertainment all over the country. Now Chandigarh going to develop sector 34 as sector 17 soon. Administration is planning to develop sector 34 as the city's bigger commercial hub. Sector 34 is covering area of 116 acre and 54 acre land is free from any type of construction, administration is planning to construct four bigger corporate buildings of 10 stories in this free land and in every building first two stories will be shopping complex and remaining stories will be for offices. Basement parking will be available in every building.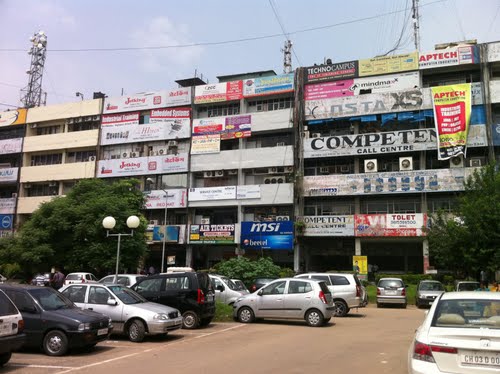 Construction will include:
Convention center constructed to offer sufficient floor area to accommodate several thousand attendees.
Art gallery for the exhibition of art will also be constructed here in sector 34.
An open air venue for entertainment, performances and sports called Amphitheater is also be the part of construction.
Consulate office that deal with questions about passports for their own citizens, visas for foreigners wanting to visit the consulate's home country and also demanding  licenses for import and export.
Departmental stores and Stock exchange will also constructed to make it a big commercial hub.
City's bigger five star hotel is going to construct in the free space of sector 34.
Going to have multi-level parking after sector 17.
To make it a big commercial hub, encroachment will be stopped. Condition of sector 34 is getting worst because of encroachment and violation, so administration will also planning to stop it. Soon sector 34 will be the Bigger commercial hub of city beautiful and will have bigger buildings of around 10 stories.
About sector 34:
The foundation stone of sector 34 in Chandigarh laid in 12 May, 1978 by Chief Commissioner TN Chaturbedi. From then many building has constructed in this area and many development occurred here. But now new buildings will construct on the remaining area and now it turns to the big commercial hub. Sector 34 is very important for commercial activities and half of sector is having commercial buildings. Most of the people earning their living from this area. Soon sector 34 will be the Bigger commercial hub of city beautiful.