Nek Chand's Rock Garden is geared to have a Doll Museum soon. A Doll museum is being made in the Rock Garden which will be ready for the public by March 2017. This museum will be enhancing the beauty of the Rock garden and well will be attracting more tourists for visits. The most prominent feature is that these dolls are also being made from waste materials like leftover clothes from tailors. Before passing away Nek Chand had already designed these dolls for an establishment of this museum.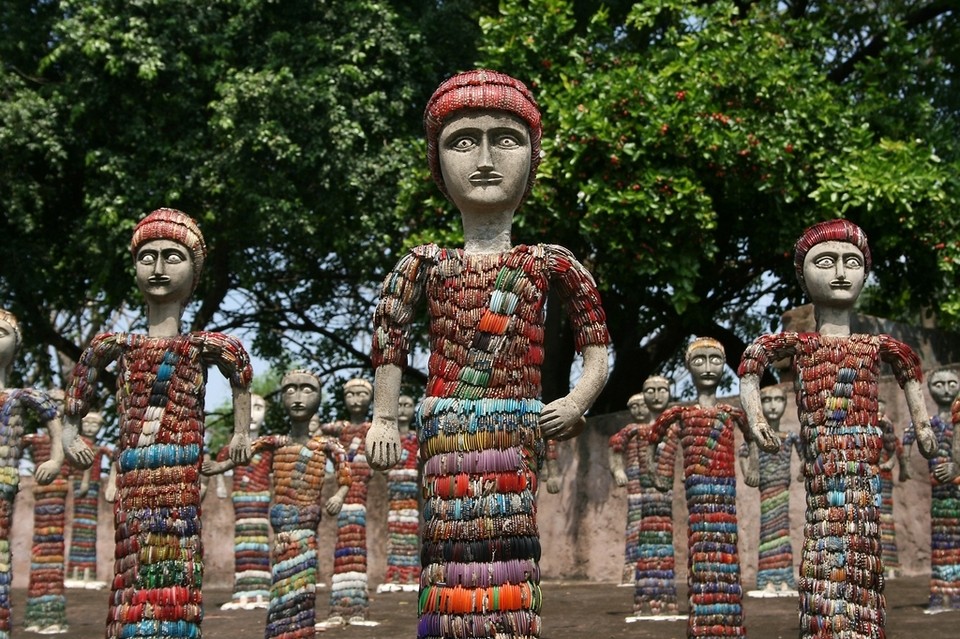 Now, Rock Garden will be having this beautiful Doll Museum for the display of the people. There will be 150 dolls in this museum and the height of these dolls will be around 5-6 feet. Last year, when Prime Minister Narendra Modi and President of France Francois Hollande visited this Rock Garden the dolls were displayed for welcoming them.
The work of this museum is at full speed to be open to the public by March. This Doll Museum will not only contain these dolls but will have some other creative things made from waste. These artists work will be appreciated for such impressive work.  The administration is planning to invite some of these artists for the inauguration function of this museum.
Rock garden's aesthetic beauty is full set to charm the people with this new innovative museum. The museum will be having dolls made for waste cloth materials and will be open for public by March 2017.