Mirchi Music Awards Punjabi : Mirchi Music Awards is a grand celebration of the best music of the year gone by. After the magnificent success of 1st & 2nd edition of Punjabi Mirchi Music Awards in Jalandhar and Amritsar, respectively, Radio Mirchi is back with the 3rd edition of Punjabi Music Awards where Radio Mirchi celebrate the excellence of the best in the Punjabi music and Film industry.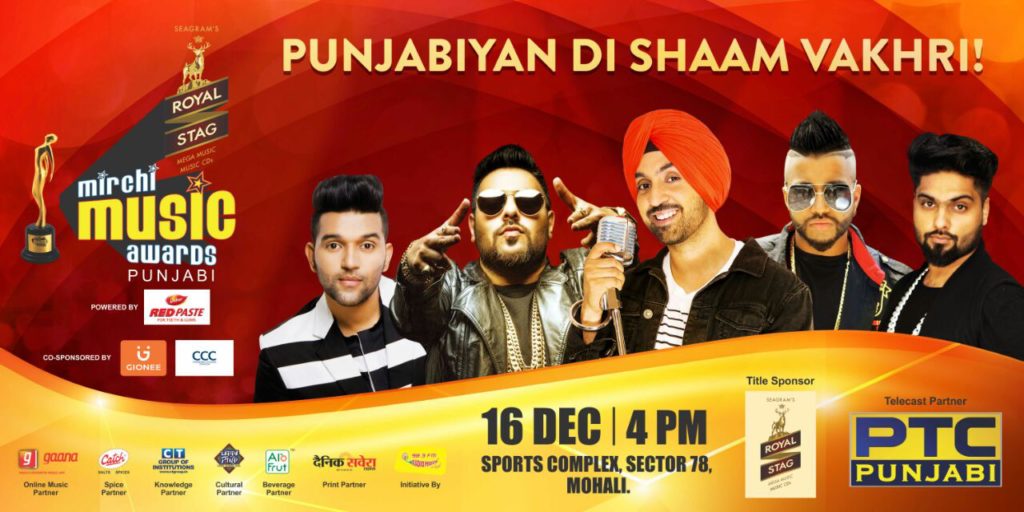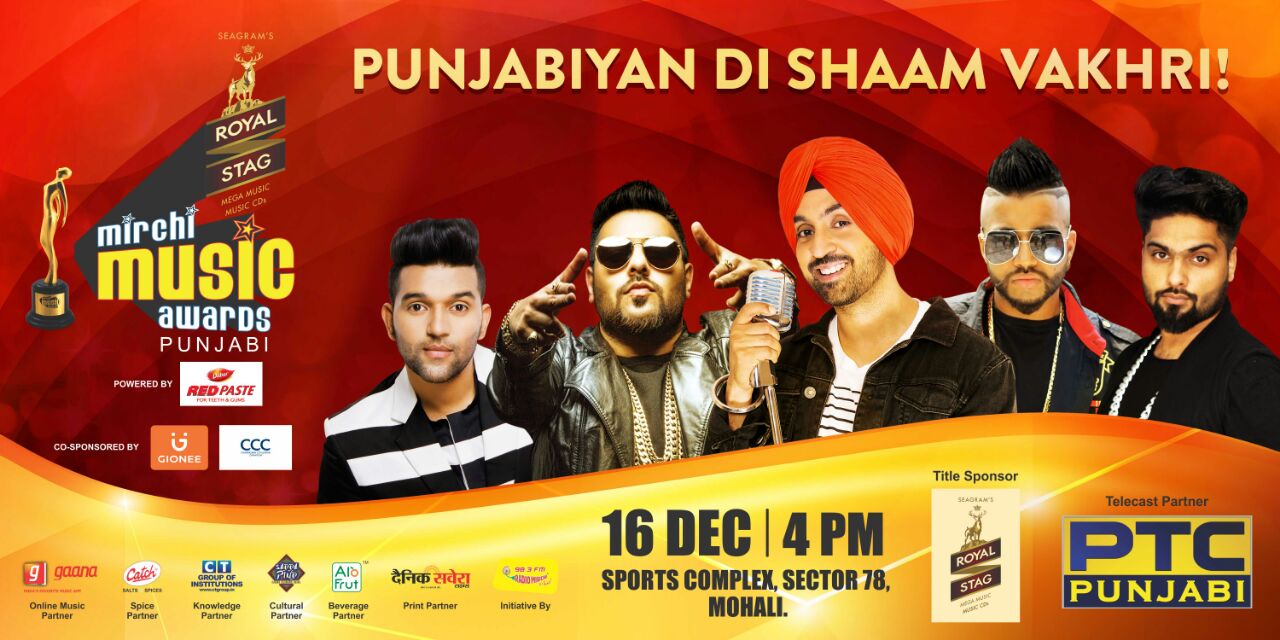 Royal Stag Mirchi Music Awards Punjabi are presented annually by Radio Mirchi to honor both artistic and technical excellence of professionals in the Punjabi language film/non-film music industry of Punjab.
What makes these awards special is that the winners will be selected by the music fraternity itself and you too have the power to decide the final winner in the Listener's Choice Awards category!
Nominees For Mirchi Music Awards Punjabi 2016
Nachhatar Gill – (Ardaas Movie)
Prabh Gill – (Bambukat Movie)
Amrinder Gill – (Channo Kamli Yaar Di)
Diljit Dosanjh – (Ambarsariya)
Nooran Sisters – (Channo Kamli Yaar Di)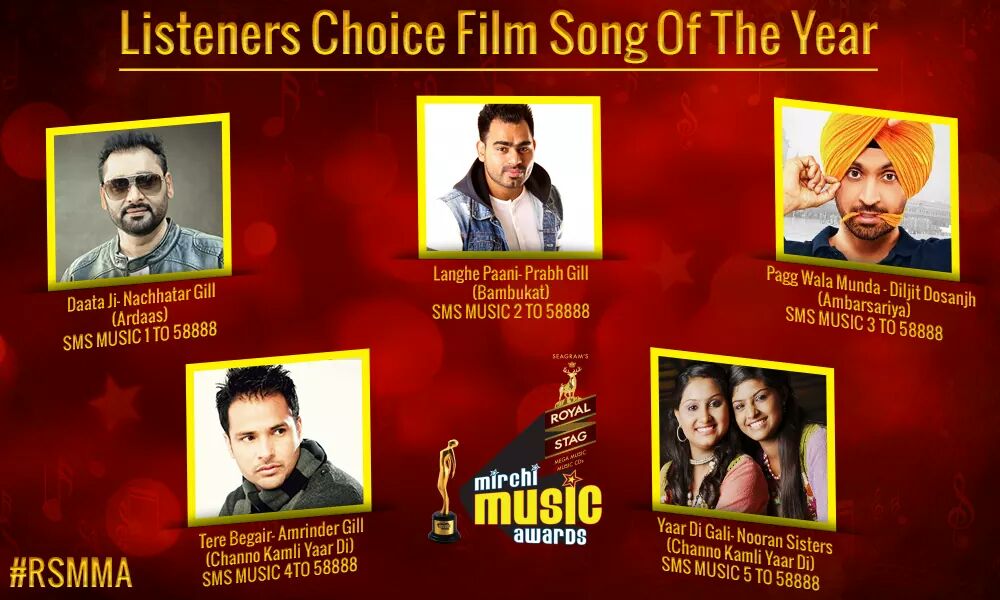 Few days back, the grand jury meet was held at The Lalit hotel in Chandigarh. Big and Veteran personalities from Punjabi Music/Film Industry were present like Navniat Singh, Preet Harpal, Dheeraj Rattan, Jaidev Kumar, Amberdeep Singh, Malkit Singh, Jaswinder Singh (Manmohan Waris), Charanjit Ahuja, Sanjeev Anand and Vijay Dhami.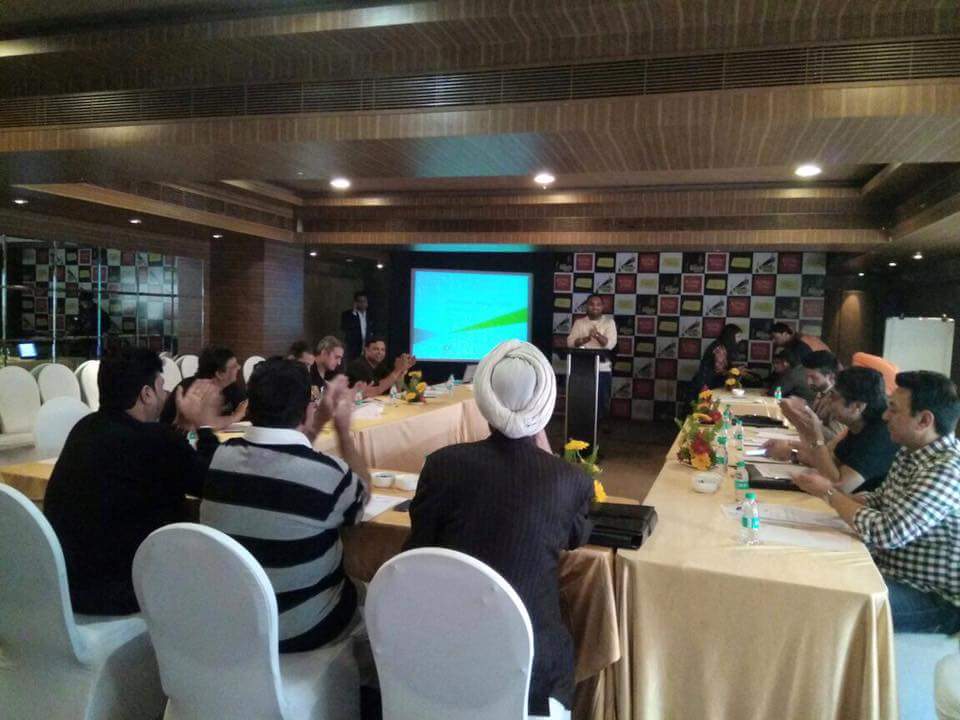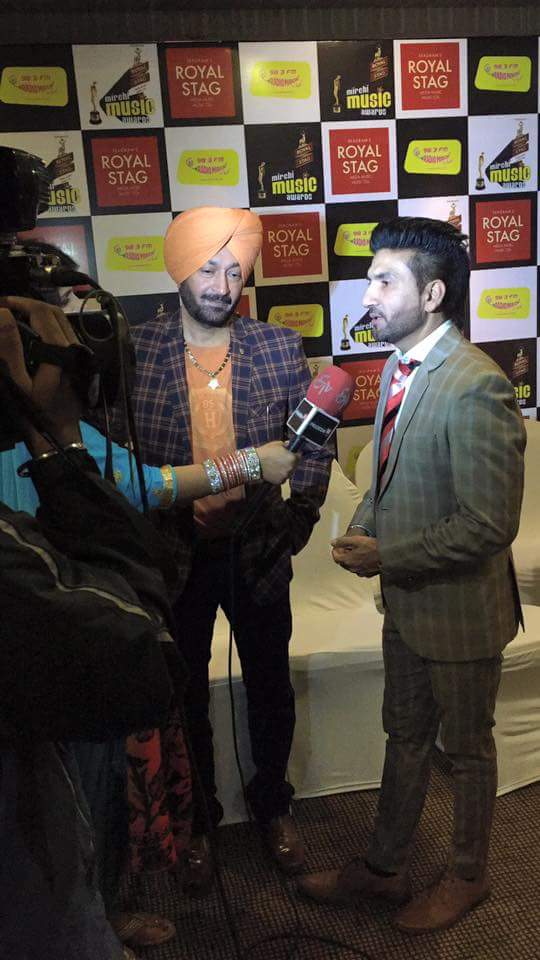 Singers and Rapper like "BADSHAH", Diljit Dosanjh, Sukh-E, Guru Randhawa, Fazil Puria are expected to perform in this event. As always "PAK PAK DEEPAK" will be hosting the show along with Punjabi Film Industry Stars.
2016 Mirchi Music Awards Punjabi Venue & Timings
The 3rd edition of Mirchi Music Awards Punjabi will witness the grand celebration of music on December 16, 2016.
Venue:- Sports Complex, Mohali, opposite to Sector 69
Date:  December 16, 2016
Timings: 4:00PM onwards
The Mirchi Music Awards Punjabi 2016 Anthem
The Award function is promising a bevy of superstars, outstanding talents and super excitement all through the evening. SO, MAKE IT LARGE!!!