Stress and anxiety are common things in working people. Every person who is doing the job is feeling stress or anxiety at some point in their office due to many reasons and these reasons can be more workload, less salary, pressure to meet the deadline, or unable to perform better.  Many people say that they love their job very much but after that, they are feeling stress or anxiety. This stress can impact your health physically and mentally. So there are some ways with the help of which you can overcome this stress.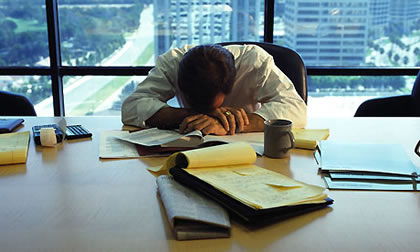 Ways to overcome stress
Some people don't know the reason of their stress at the workplace and when you don't know the reason then how can you overcome. First thing, you have to do is track your stressors. You should know that but the type of situation is giving you stress and anxiety. When you make notes of your stressors, you will think differently for those situations which are making you anxious. This will also help you take further steps when you know that what are the reasons of stress.
Stay stress-free with yoga and exercise
When we start any job then we forget about our health and don't do anything to get healthy. But health should be the first priority for us because if you are not healthy physically or mentally it will affect your performance badly. So try to adopt some good habits like do yoga, exercise, and meditation. These things help you to energise and you will get stronger and can face any kind of situation.
Avoid eating unhealthy food
People do many things to overcome stress like some of us eat more and some take alcohol or some do smoking. These things never help you in relieving stress but they will make you unhealthy. So try to replace these things because these are not stress busters but stress enhancers.
Sleep properly
Nowadays people are not taking proper sleep and this is causing stress and anxiety. Sleep is very important as eating and breathing. If you will not take proper sleep you can't regain your energy. Proper sleep will help you to work properly. So try to take 7-8 hour sleep daily.
Avoid negativity
Some people imagine those things which have not happened yet and these things make them anxious. Just try to focus on your work and don't worry about the results. If you will do your project with positivity then you will surely succeed and if waste your energy in negative thoughts then it will not give you good results.
stress and anxiety can make you less productive. if you ar feeling any type of stress then try to overcome it and be positive always. love life, live life.