The Holy month of Ramadan is here and we can already feel the festive vibes. In Chandigarh, the Muslim community wait for Ramadan every year to taste the heavenly Ramzan special Haleem and Halal food that's served only during this Holy month. Chandigarh is not just about chicken delicacies! Foodies also love to hog on dishes like Nihari that's cooked to perfection, juicy Kebabs, Gosht, and a lot more. Drooling already, aren't you? That's why we've rounded up the best options for halal restaurants in Chandigarh to help you break your fast or simply feast all through the month of Ramadan!
Experience Delicious Ramadan Food at These Halal Restaurants in Chandigarh
Ramzan in 2022 started on 3rd April and is speculated to end on 2nd May. While the mosques gets decorated like a newly wedded bride for Eid and food stalls for Iftar snacks line-up nearby them allow us to give you our suggestion on the best Ramadan Food in Chandigarh and where to have them.
1. Jumeirah Restaurant- Halal Restaurant In Chandigarh
To begin with, Jumeirah restaurant needs no introduction to the Chandigarh people, it is perhaps the most famous food joint for foodies. Moreover, during Ramadan their popularity doubles. We know you've been waiting to try the best dishes yet again this year. So, this one offers mouth-watering delicacies, and is very much famous for its Mughlai food. They serve mouth-watering varieties of chicken. Mutton Korma and Seekh Kabab Chicken.
Address : SCO 83-84, Udyan Path, Sector 16 D, Chandigarh, 160016
Contact : 078378 63786
Get Directions : Google Map
Cost of meal for 2 persons: RS 650 (approx.)
2. AL Azeem Dhaba Halal Restaurant Chandigarh
AL Azeem Dhaba is one of the best halal restaurants in Chandigarh, reasonably priced, perfect blend of taste and they have superb service. Azeem Bhai, the owner runs this place with immense ethics and with no compromise on quality standards. This place is bustling with non-veg food lovers relishing the halal delicacies. They serve the best Biryani Meal in Chandigarh.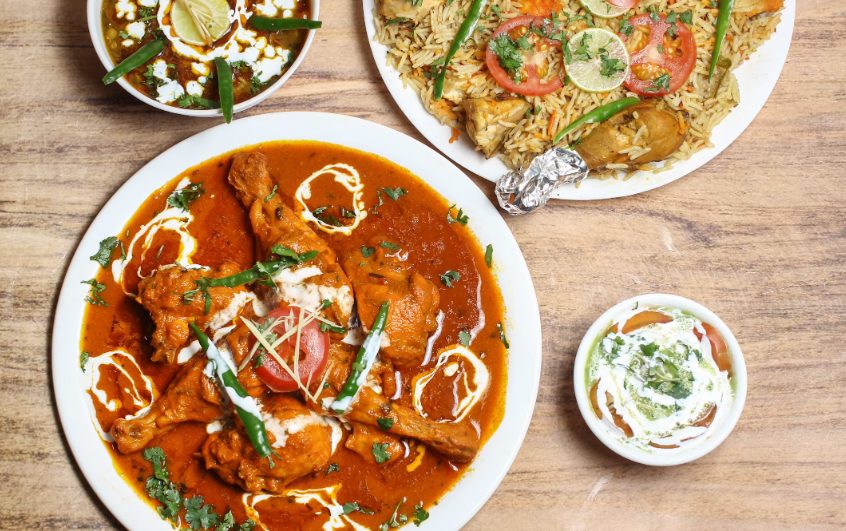 For Muslim people, this is a place for halal food. The authenticity in their food preparation techniques and the way they cook are kept traditional. Don't miss their awesome Chicken Biryani, Mutton Nihari, Mutton, Khamiri Roti, Changezi are lajawaab.
Address: Shop No. 101, opposite Police Post, near Jama Masjid, Burail, Ekta Market, Sector 45C, Chandigarh, 160047
Get Directions : Google Map
Cost of meal for 2 persons: RS 400 (approx.)
3. Nizam Dhaba Halal Restaurant Chandigarh
Unlike other high-end diners, this joint does not have a fancy set up. However, their taste is rich and highly authenticated. Run by Hotel Nizam Dhaba is definitely one of the ultimate destinations for the best foods in Chandigarh during Ramzan. It's their original flavors that keep bringing us back. They have huge variety of chicken, mutton at reasonable prices and those who love halal meat must go for it once. Not to miss their mutton biriyani, mutton stew, mutton Korma and tawa chicken kebab.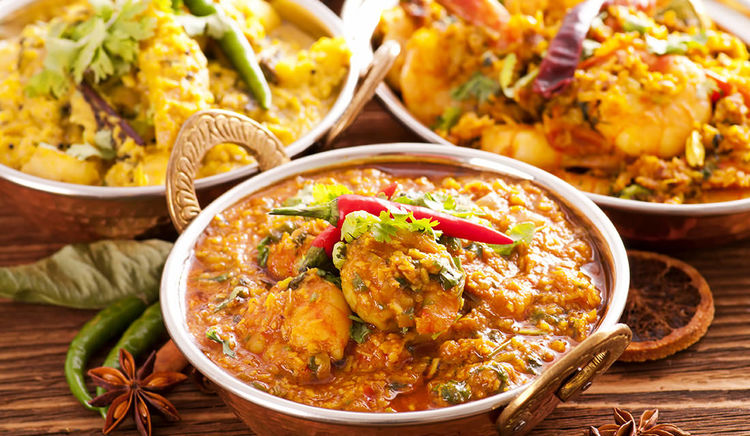 Address : Shop No. 102, Near Masjid, Burail, Sector 45C, Chandigarh, 160047
Contact : 097796 61569
Get Directions : Google Map
Cost of meal for 2 persons: RS 400 (approx.)
4. Shama Dhaba Chandigarh
If you haven't tasted the special Shama Dhaba's Biryani yet, Ramadan would be a perfect time to visit. Its another hidden gem located in Chandigarh, and their staple chicken biryani, tandoori chicken and tawa chicken is to die for. Also, they have good options in chicken at evening, though not much during the day. This will be one of the best places to savour non-vegetarian delicacies, should be on your go-to list if you wish to gobble on some succulent biryani.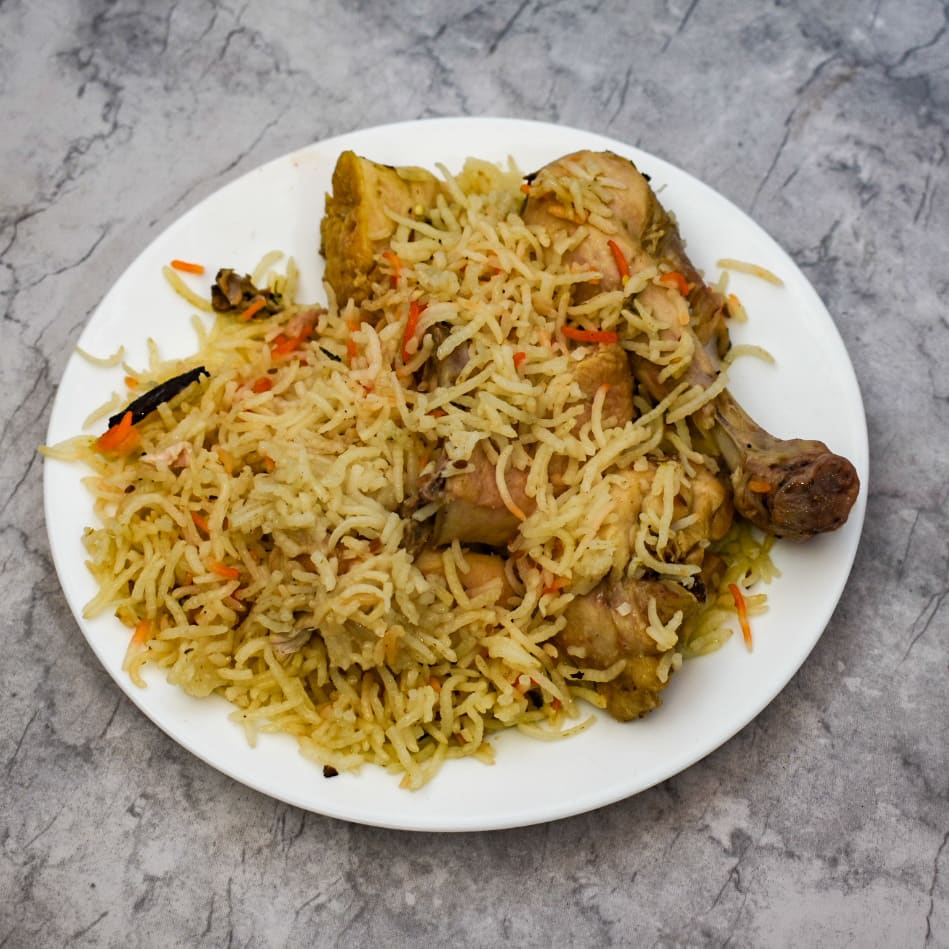 Address : Dhillon Rd, Sector 1, Chandigarh, 160103
Contact : 086990 80420
Get Directions : Google Map
Cost of meal for 2 persons: RS 400 (approx.)
5. Noorani by Nihari Chandigarh
If you're looking to sample a whole of food in one place, we suggest you head here. Enjoy a calm and old school environment and old songs will add different vibe and flavors in your biryani. the mutton Nalli Nihari was just lip smacking and flavoursome. And the Kashmiri roti with the mutton will definitely gonna slay your taste buds. Try their veg, Murg Lahori and Murg Hyderabadi Biryani which will be served in beautiful claypots and it tastes absolutely fantastic. So, craving for some lip smacking and flavoursome Ramzaan food, just dont think twice and head over to this place.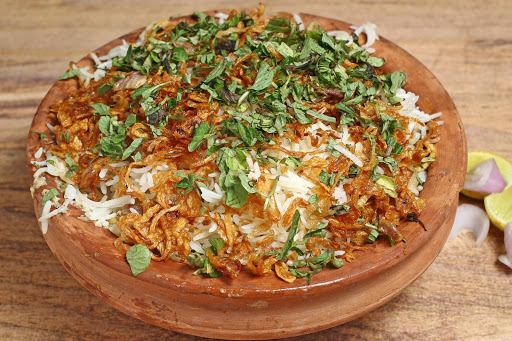 Address : SCO 187, Sector 7-C, Chandigarh, 160019
Contact : 098888 80404
Get Directions : Google Map
Cost of meal for 2 persons: RS 1200 (approx.)
6. Ikram Dhaba Chandigarh
Last but not the least, on the list of famous Halal restaurants in Chandigarh is Ikram Dhaba. A gem to visit if you are a die-hard non-vegetarian. The chefs are from Uttar Pradesh and they will satiate all your cravings for scrumptious Halal food. This place is a made-to-order eatery that offers low-on-budget but big-on-taste with dishes like Tandoori chicken and Chicken Keema, Chicken Korma. These are delicious to the core and will provide you with the best food experience during Ramadan.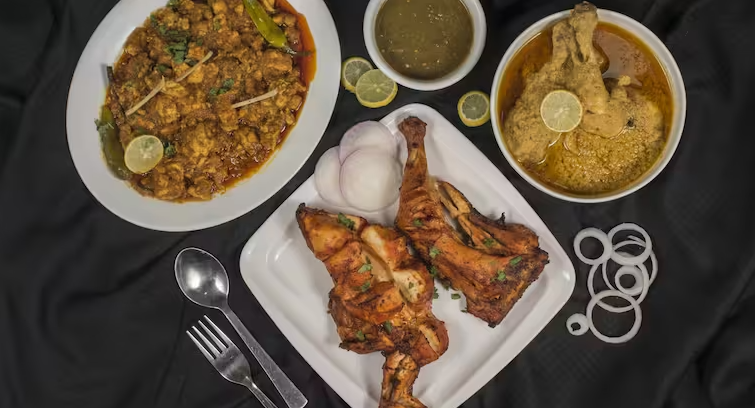 Address : SCO 187, Sector 1786, 10, Sector 13, Chandigarh, 160101
Contact : 098032 80786
Get Directions : Google Map
Cost of meal for 2 persons: RS 300 (approx)
Hungary already? Visit these places to celebrate this holy month and enjoy. If you are coming to Chandigarh during Ramadan, explore these places and have a great culinary experience.
Additionally, do check out these as well:
Buffet restaurants in Chandigarh, best cafes in Chandigarh
Dear readers, follow us on ChandigarhBytes